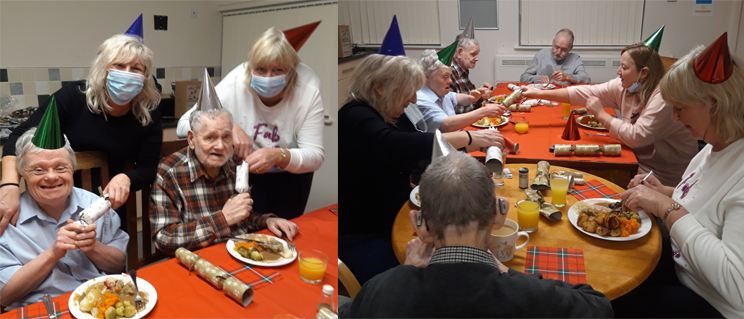 Just before Christmas a number of our clients from our Lancashire Services unfortunately fell unwell catching Covid-19 and sadly some being admitted to hospital, meaning Christmas for them was postponed until further notice. Below is a note from our service users sharing their wonderful story.
"Before Christmas some of us started to feel unwell and caught the horrible Coronavirus. We all had to stay in isolation and some of us got really unwell and even having to go into hospital. For us Christmas was cancelled!
It took us all a good few weeks to recover but finally on 19th January we were all well enough top finally celebrate Christmas. We all celebrated with a lovely Christmas meal, drinks, dancing and lots of Christmas activities such as arts and crafts. It was worth waiting for as we all had so much fun and so many laughs.
We're sorry we're late but… Happy Christmas everyone! Love from David, Keith, Colin, and Jimmy"