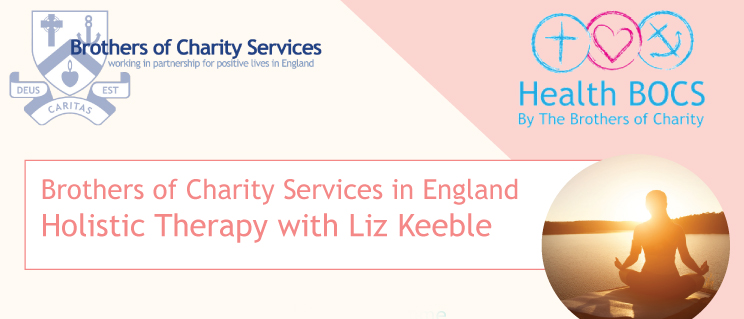 As part of our ongoing HealthBOCS programme into positive staff wellbeing initiatives we continue to welcome registered provider Liz Keeble to deliver a variety of alternative therapy treatments to staff and the people we support on a complementary basis.
Liz Keeble is an in-house therapist at The Brothers of Charity Services who is qualified to deliver a range of holistic therapies and offers a choice of the following experiences: aromatherapy massage, deep tissue massage, reflexology of hands and feet, Reiki, and showing self care techniques using the Rainbow Relaxation Routine, essential oils and advice to help manage anxiety.
Sessions are taking place at Lisieux Hall and Thingwall Hall on Mondays and Wednesdays.
Please contact Liz Keeble to book your treatment or for further information at liz.keeble@caritase.org.uk
Click here to view flyer.