The Brothers of Charity Services have various Social Enterprises for adults with learning disabilities; services are designed to support people to develop skills with confidence in a supportive working environment whilst offering services in the local community.
The social enterprises carryout lots of great, fun activities for the people we support and the local communities to get involved with. Here you will be able to find out what each of the social enterprises have been up to this week.
We would like to wish everyone a Happy New Year from all our social enterprises and the Brothers of Charity Services. May this year bring new happiness, new goals, new achievements and a lot of new inspirations on your life. Wishing you a year fully loaded with happiness.
Pets' Corner
Why not enjoy the last few days of the school holidays and pop in to Pets' Corner for a cuddle with some of our animals! We're open every day from 10am to 3:30pm.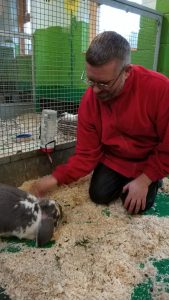 Click here to view Pets' Corner facebook page.
Crafty Uniforms
We absolutely loved Crafty Uniforms Christmas Window Display, and so do lots of their customers who say 'they love how it's sending out such a simple but positive message!'
The team worked really hard to create the display, especially from the colouring of the letters to the building of the Christmas tree shape.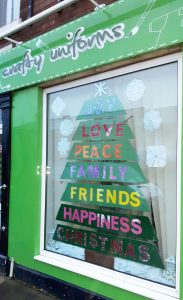 Click here to view Crafty Uniforms facebook page.