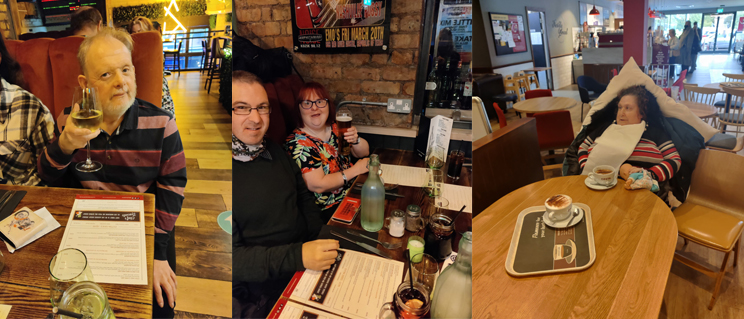 Our Voice for All team are back and better than ever. After such a long time away from each other and only online meetings are group are back together meeting face to face.
Earlier this month our Voice for All team held a coffee morning at Costa Coffee which was a huge success. People from Chorley, St Helens, our Merseyside Resource Centre and the community all came along to enjoy the afternoon together.
Staff and the people we support all had a great day and said they would love some more events like that in the future.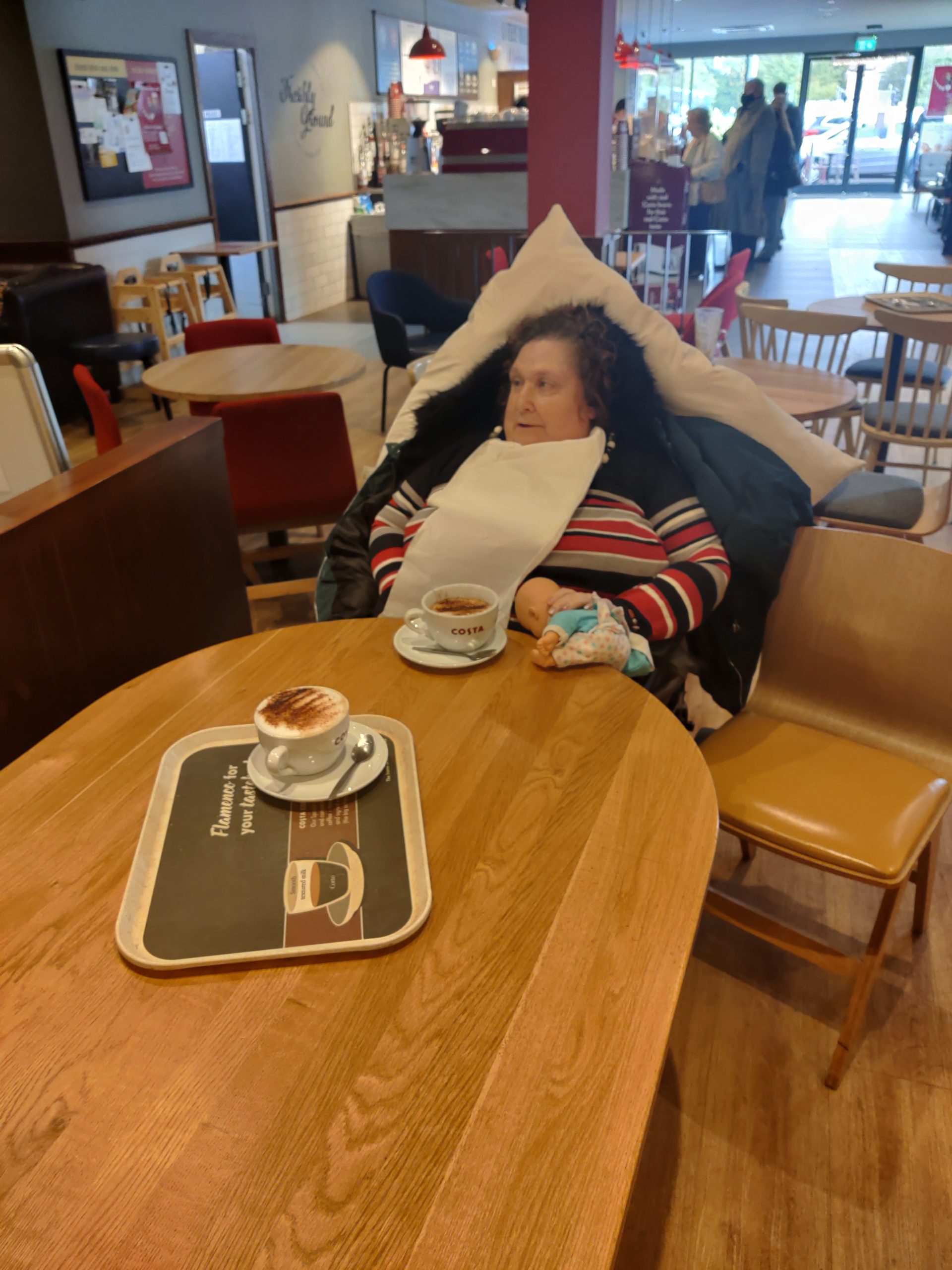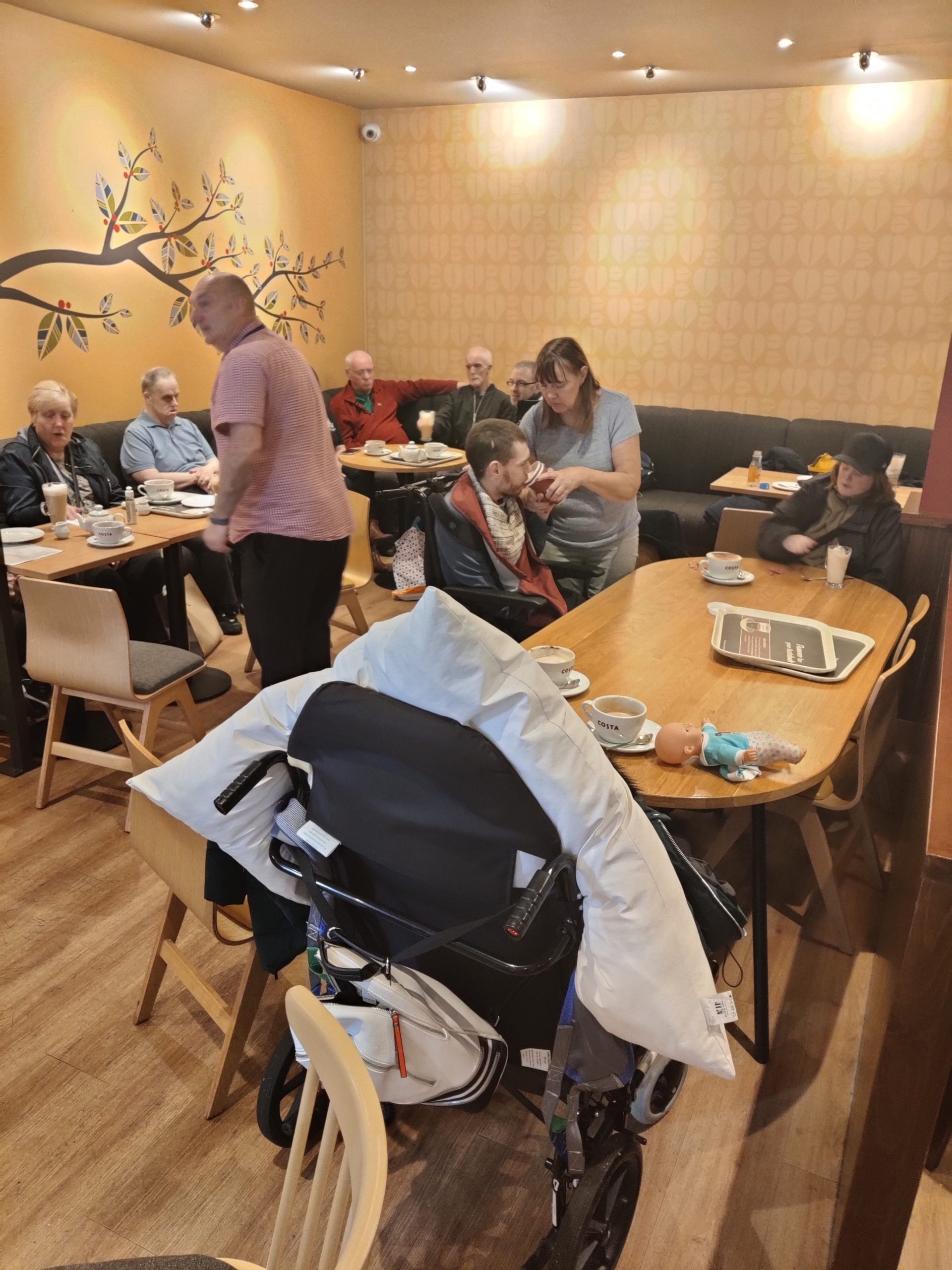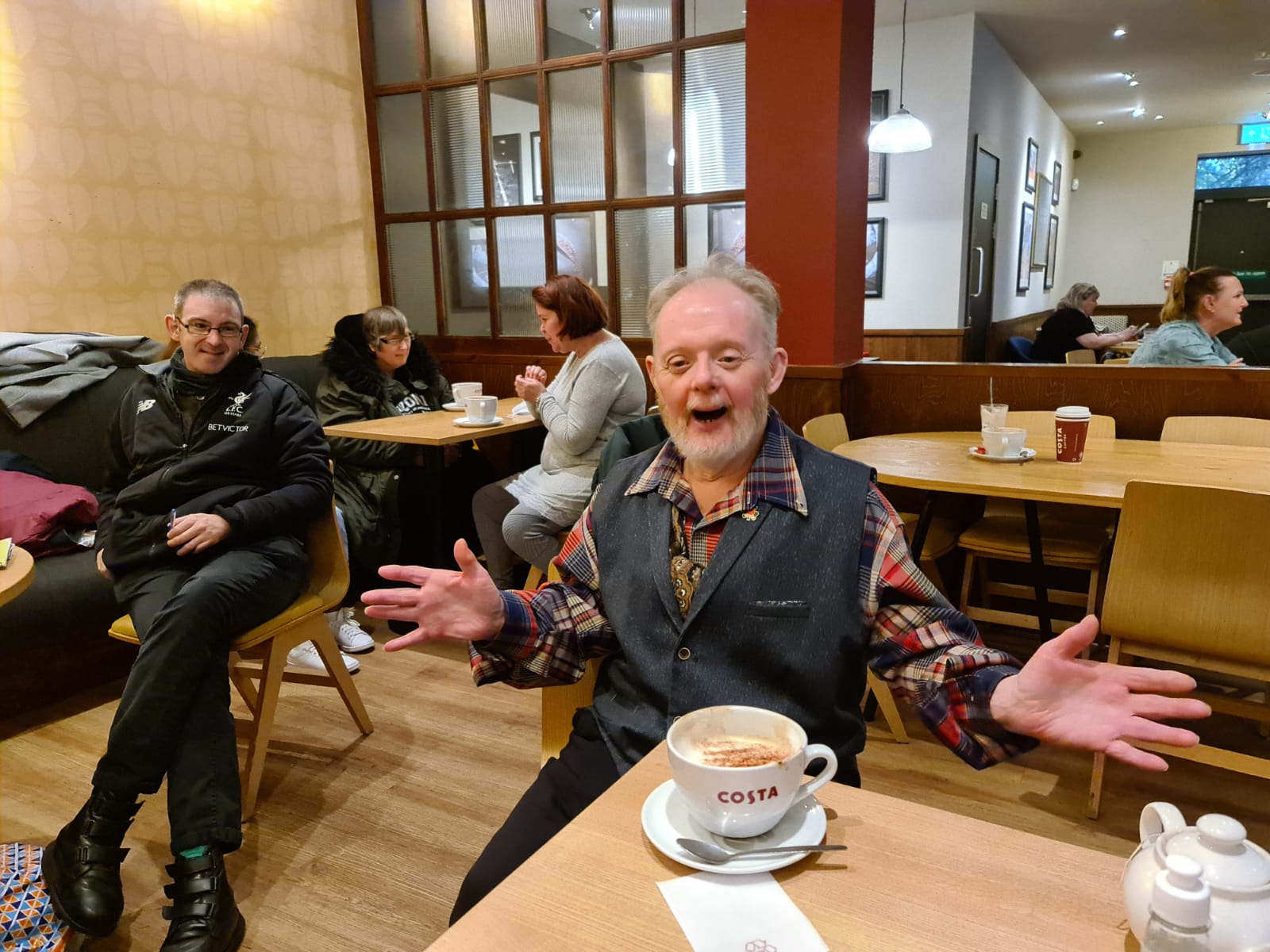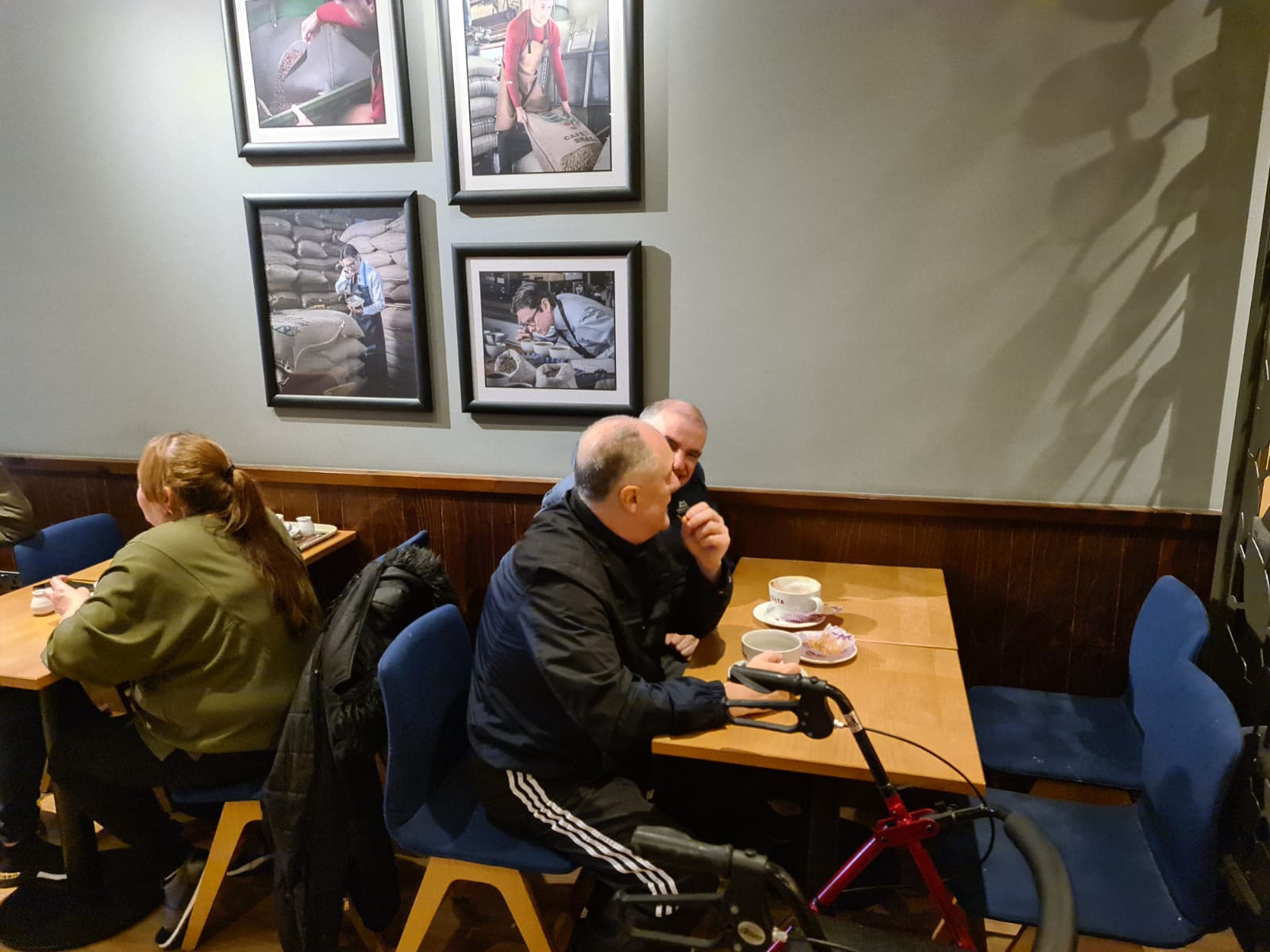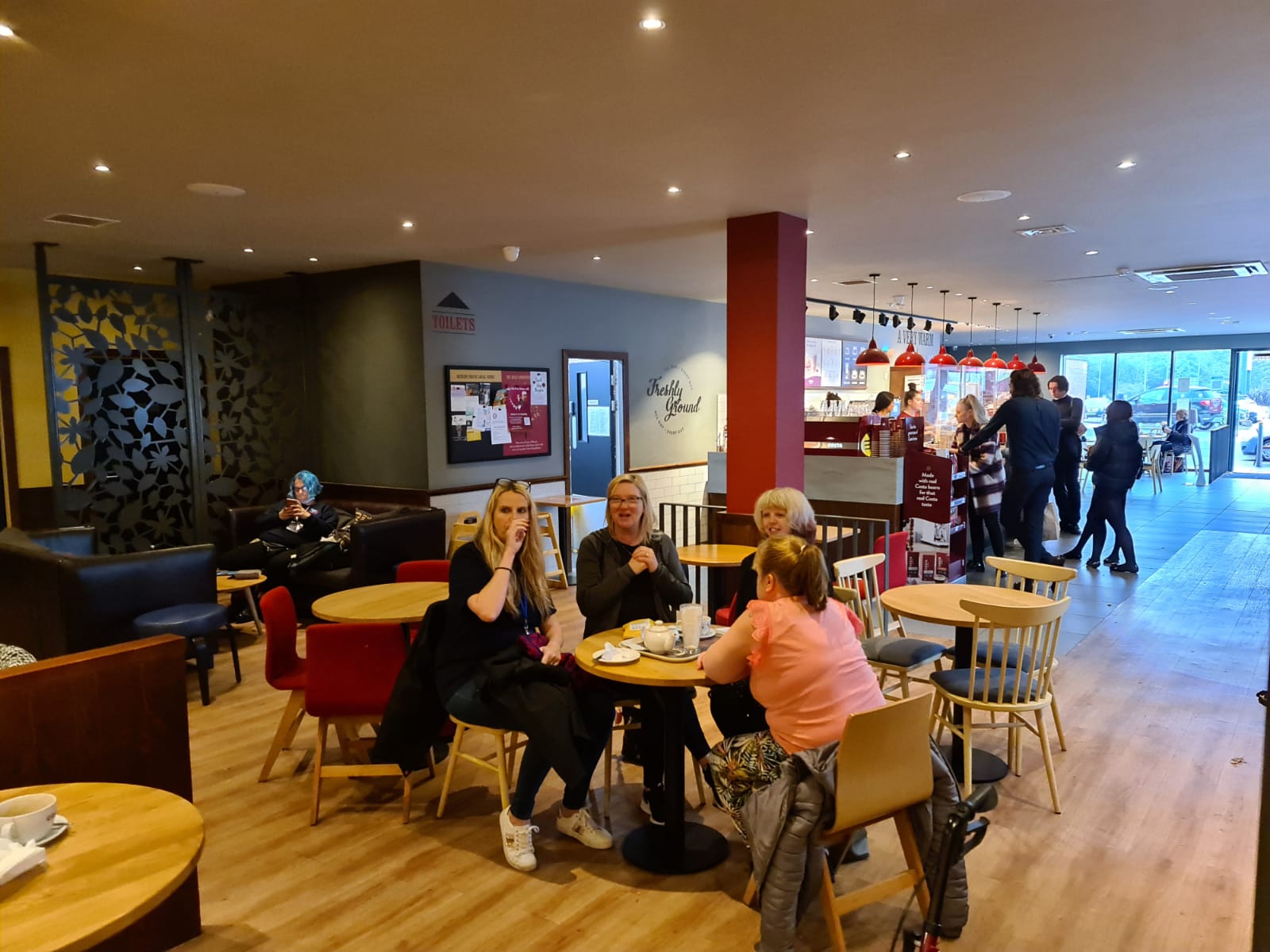 Chris, Lianne, Stephen and Becky, our wonderful Voice for All members, met up for their second face to face LGBTQ meeting recently. It was a lovely day had by all the gang met some new friendly faces form Cheshire and Merseyside Meet 'N' Match.
We look forward to seeing what the fabulous Voice for All group get up to in the future.