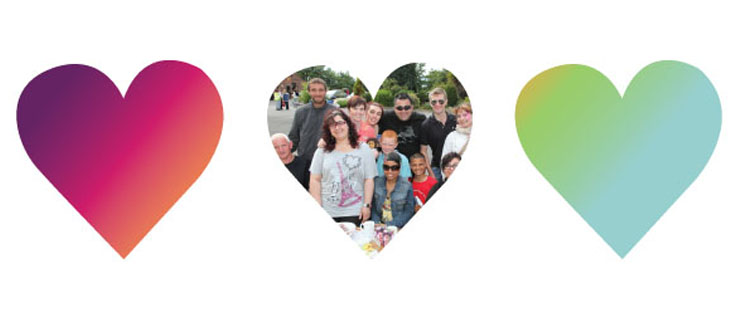 Welcome to the Health BOCS Update, the monthly update on Health and Wellbeing activities at The Brothers of Charity Services in England.
Click here to view the HealthBOCS Calendar 2021/2022.
September Promotion
As part of Health BOCS, the Brothers of Charity Services' health and wellbeing programme, throughout September we will be promoting: World Alzheimer's month; Jeans for Genes Day; National Fitness Day and MacMillan Coffee Morning.
World Alzheimer's Month
World Alzheimer's Month is the international campaign every September to raise awareness and challenge the stigma that surrounds dementia. The campaign was launched in 2012- World Alzheimer's Day is on 21st September each year.
2 out our every 3 people globally believe there is little or no understanding of dementia in their countries. The impact of World Alzheimer's Month is growing, but the stigmatisation and misinformation that surrounds dementia remains a global problem that requires global action.
Organisations and individuals everywhere can get involved by supporting the campaign theme and messages during September, and remembering to discuss dementia with family, friends and colleagues.
Click here to find out more.
National Fitness Day
National Fitness Day is a chance to highlight the role physical activity plays across the UK, helping us raise awareness of its importance in helping us lead healthier and active lifestyles.
This day sees a huge range of activity options enjoyed by participants of all ages, such as 'plank offs', yoga and Pilates classes, treadmill challenges, high street HIIT classes, dance-offs, mass walks and many more.
National Fitness Day encourages thousands of clubs, parks, leisure centres and gyms across Ukactive's membership to open their doors to welcome the public to get active. We also encourage schools, workplaces, and communities to get involved by running events and activities to suit their audience on National Fitness Day. Research shows if you exercise in company, you are most likely to stick at it; the social atmosphere creates a positive environment which is important in helping us to have fun.
Click here to find out more
Macmillan Coffee Morning
Every Coffee Morning changes lives. The World's Biggest Coffee Morning on Friday 24th September is Macmillan's biggest fundraising event for people facing cancer. People all over the UK are asked to host their own Coffee Mornings and donations on the day are made to Macmillan.
We understand how cancer can affect people's whole lives- health, money, family, job; everything. And, after more than 100 years of caring, we understand that the most important thing is to treat people as individuals, not patients.
So we take the time to understand the support people need to live their lives as fully as they can. From the moment of diagnosis and whenever we're most needed, we're here to help people their best way through. Our help is totally focused on each individual person, so everyone receives the support that's best for them.
Click here to find out more.