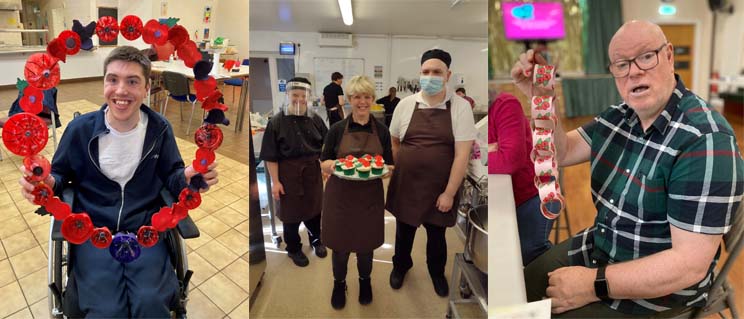 Remembrance Day is a day observed by many to honour the armed forces members who sadly died in the line of duty in the First World War.
Our day opportunities teams at Creative Arts and Roccoco have joined together to commemorate this memorable day.
---
Roccoco
Roccoco have been very inspired by one of their fabulous team members Anthony who has recently talked so passionately about Remembrance Day and what the day means to him. The team was extremely moved when Anthony recited his favourite Remembrance Day poem called "In Flanders Fields" by John McCrae, which then created a great discussion amongst everyone. Anthony suggested the team present the poem around Roccoco for our customers to read.
The team felt so inspired by Anthony that they decided to decorate the café further. The team created Tommy figures for the walls and windows, and our wonderful team members James and Bernie made poppies for table displays whilst getting crafty in their Creative Arts sessions. The local community have been mesmerised by the touching window display at Roccoco- a young girl and her grandfather passed the window one morning and were that impressed by all the hard work put in by our team they decided to pop in for a drink.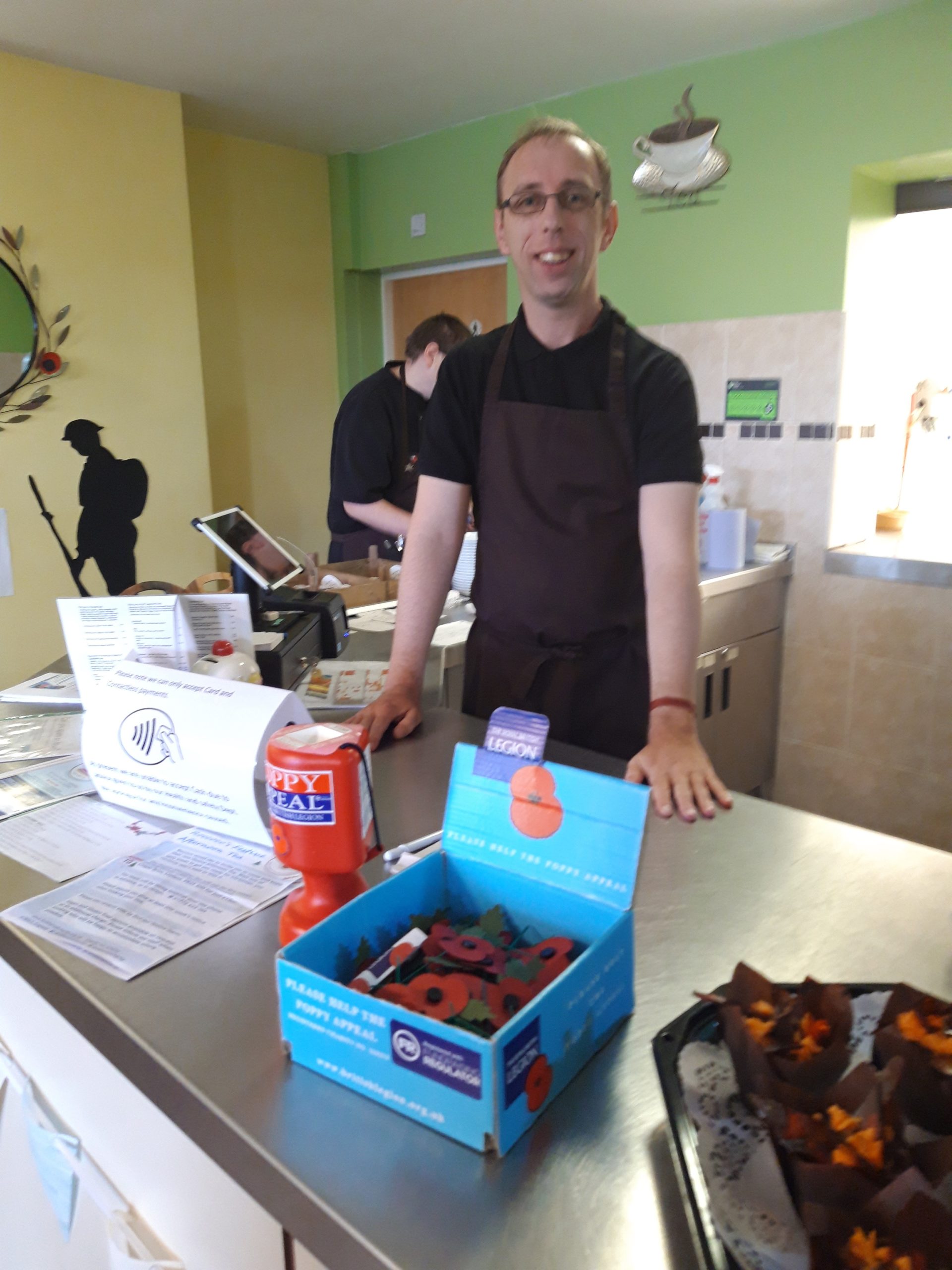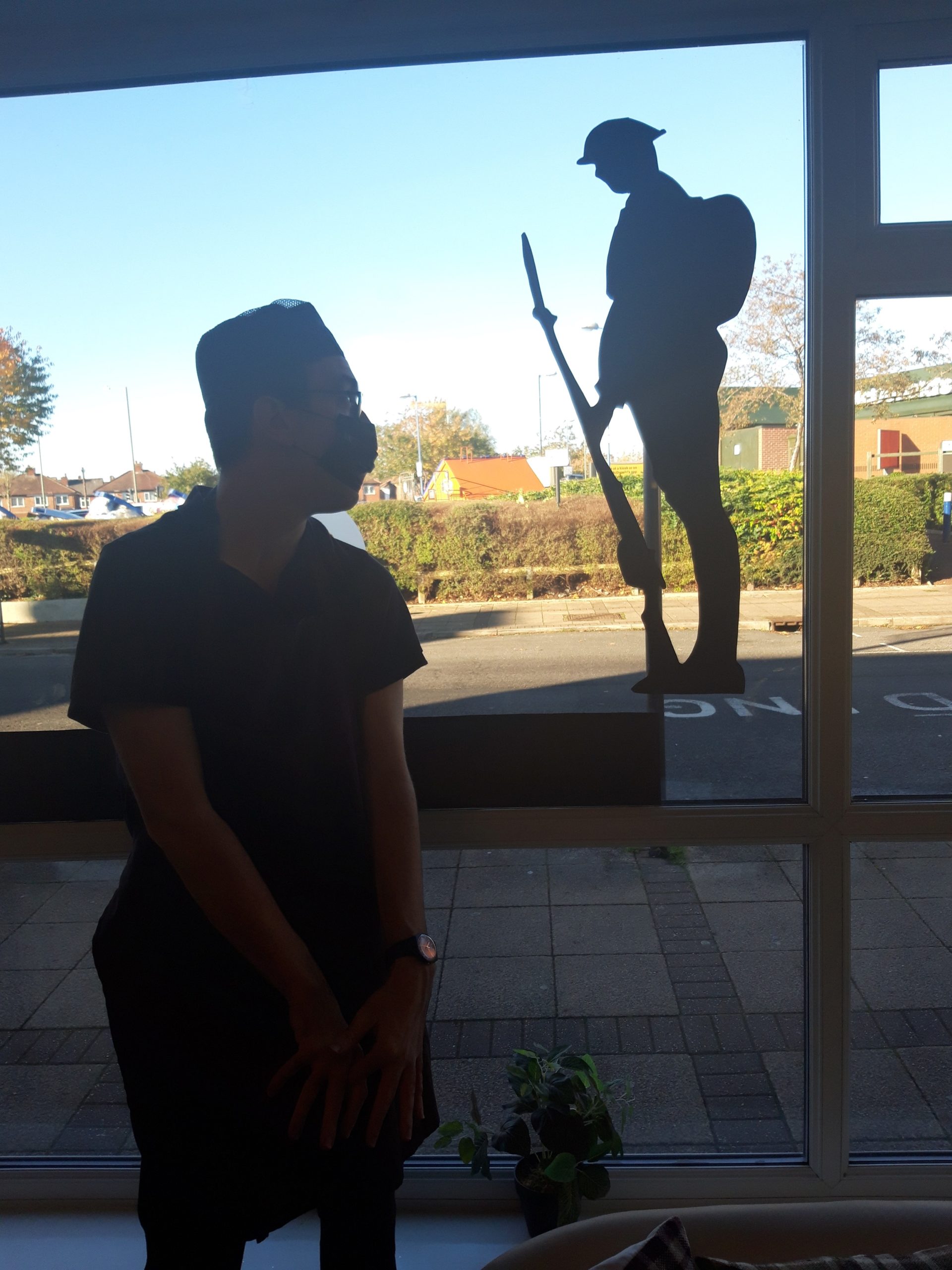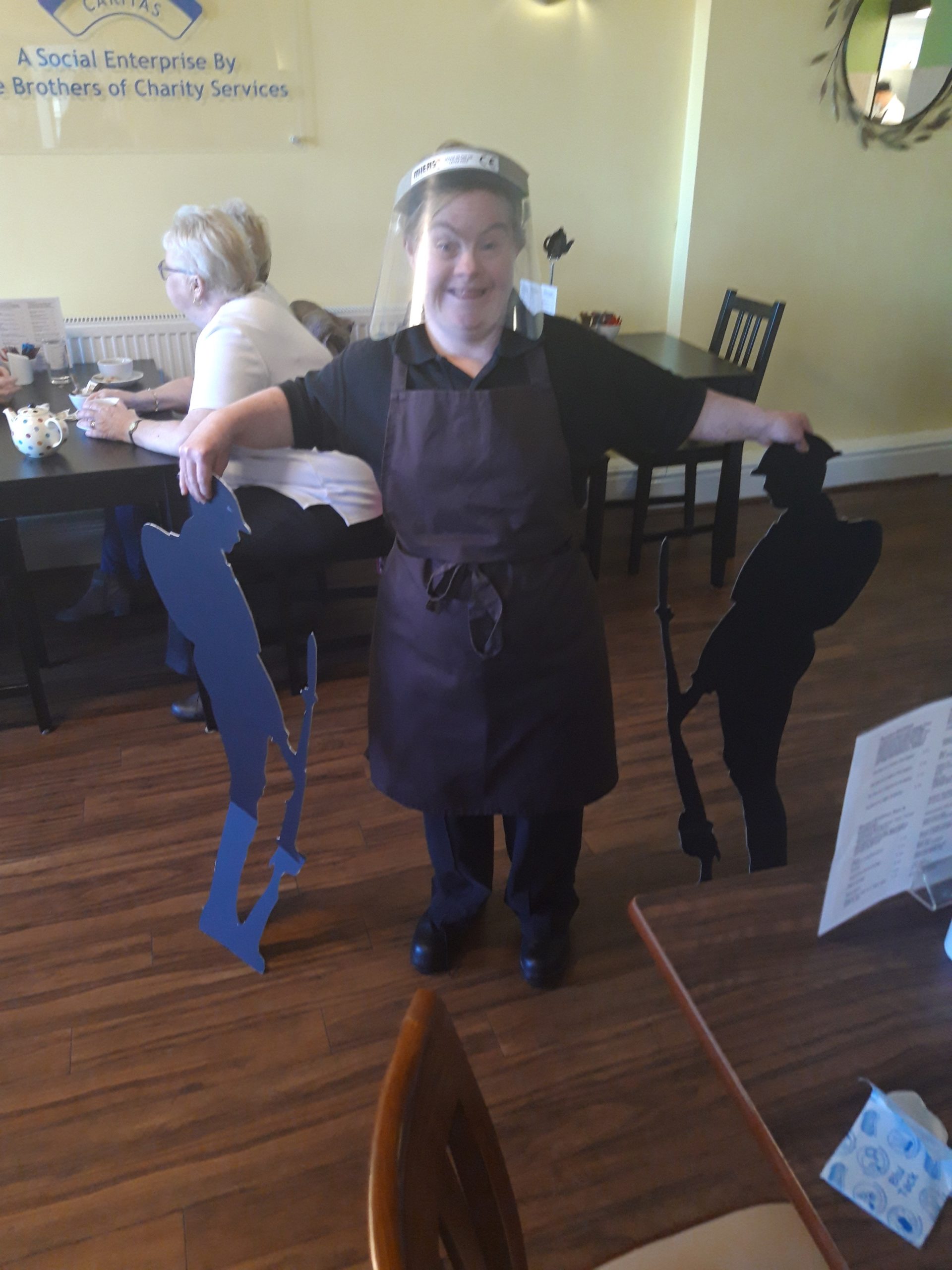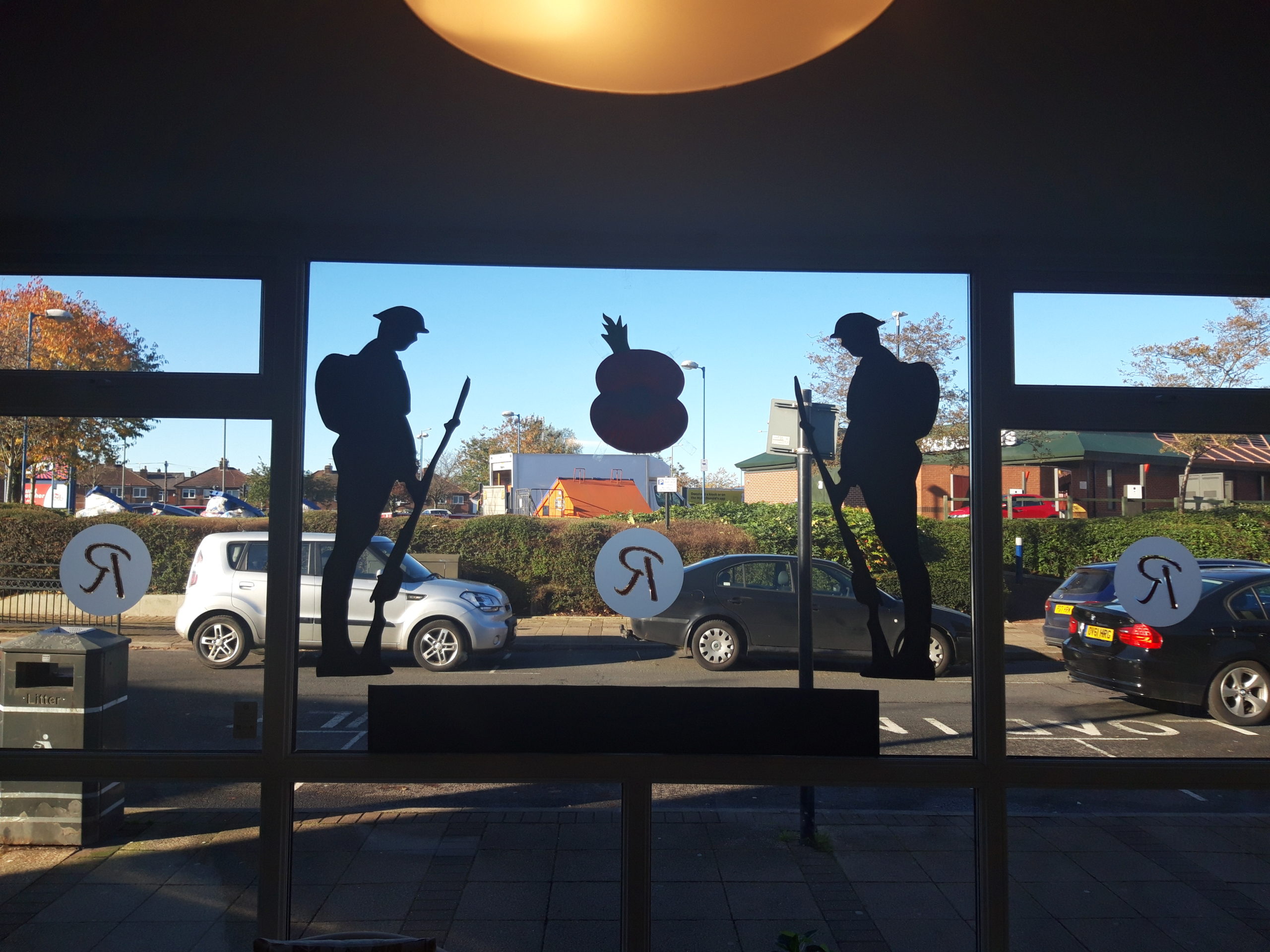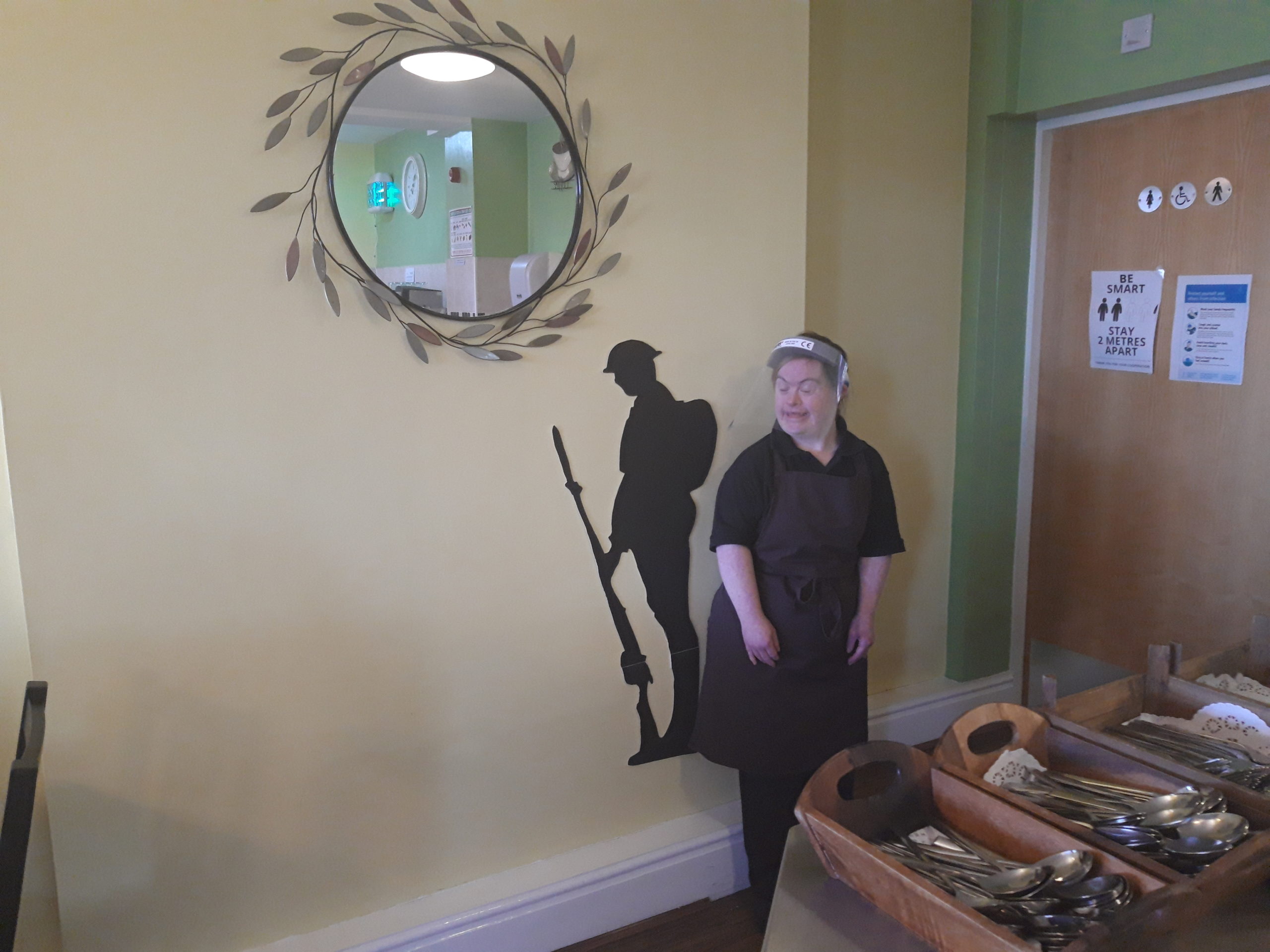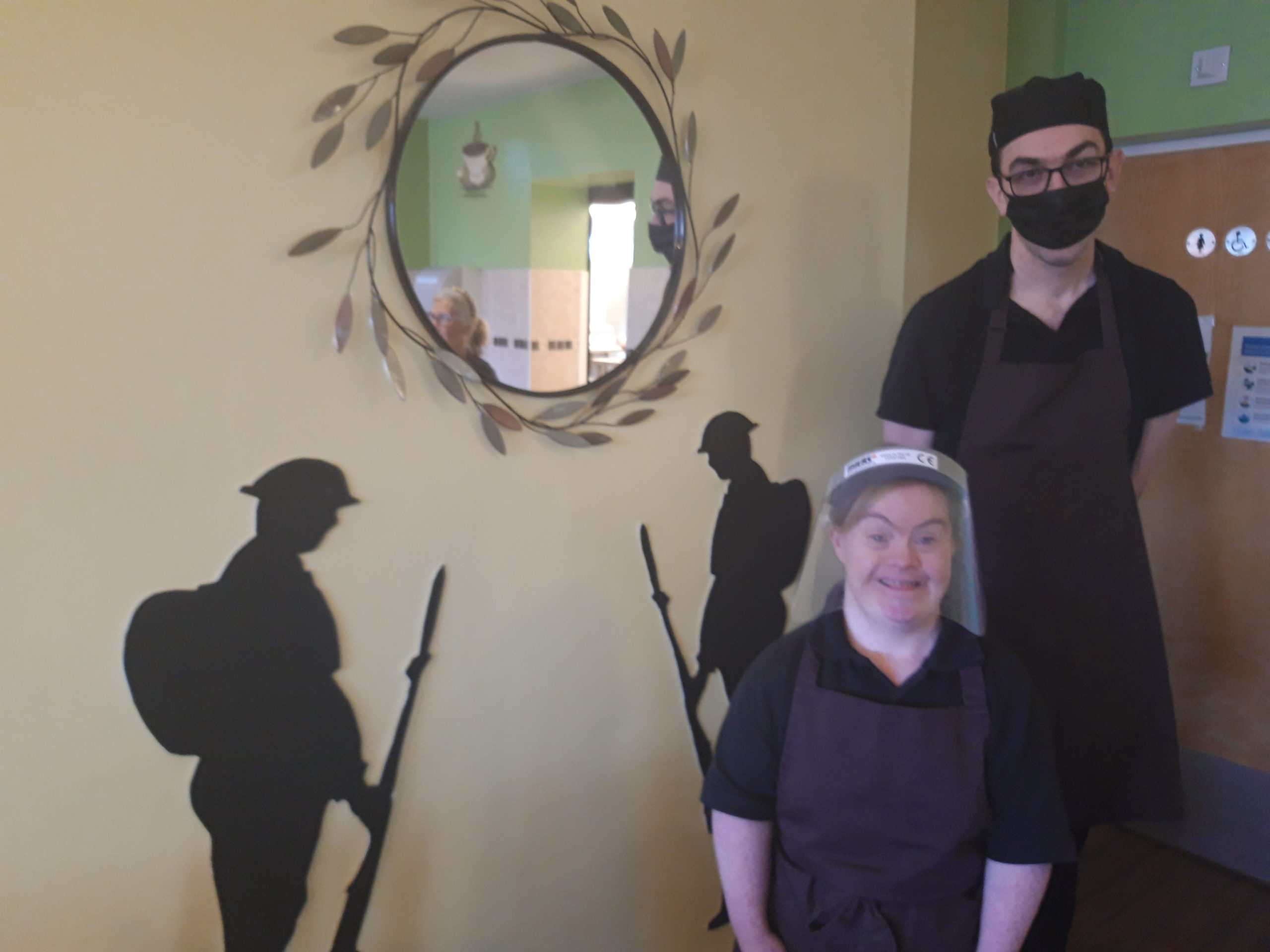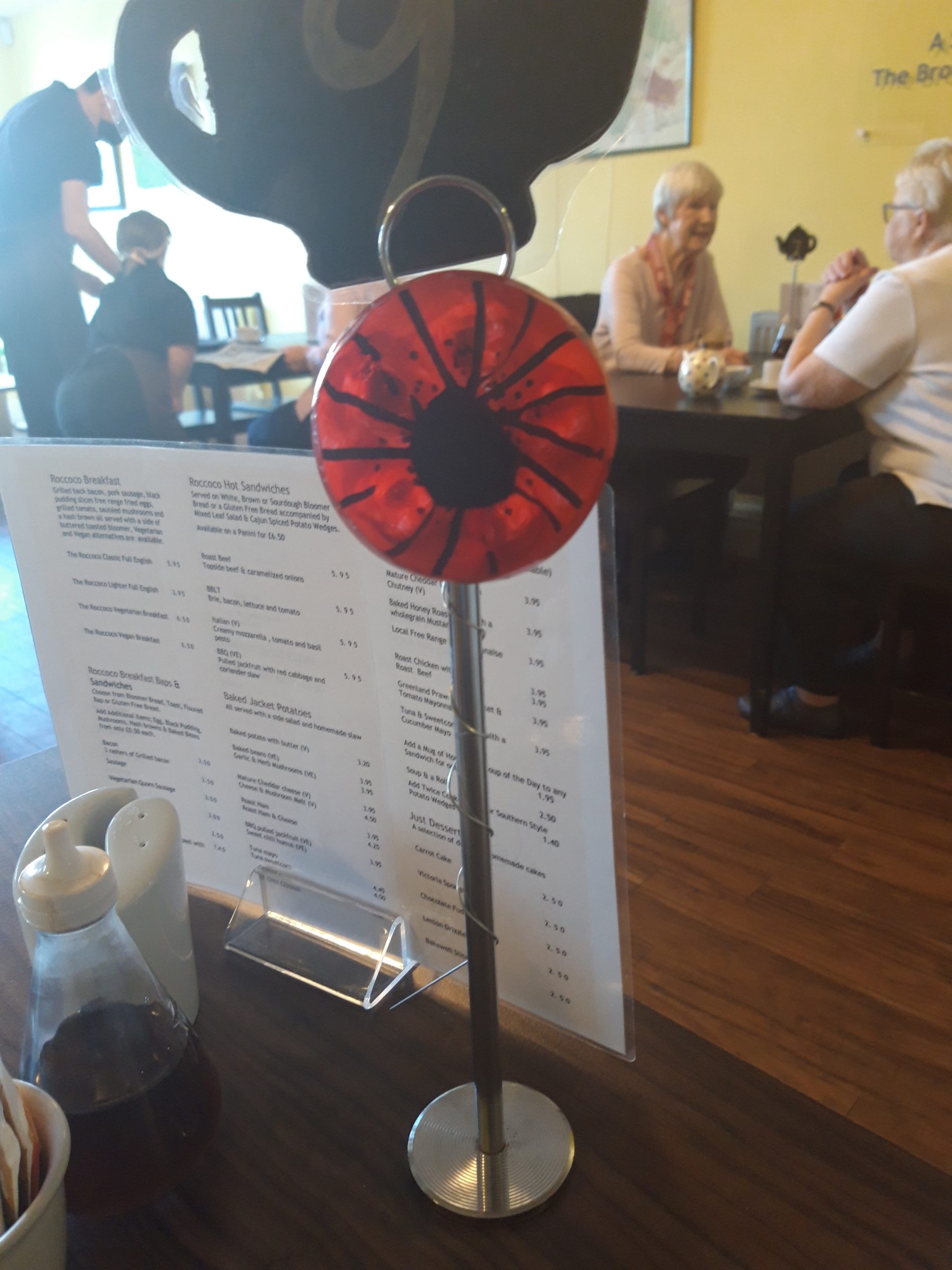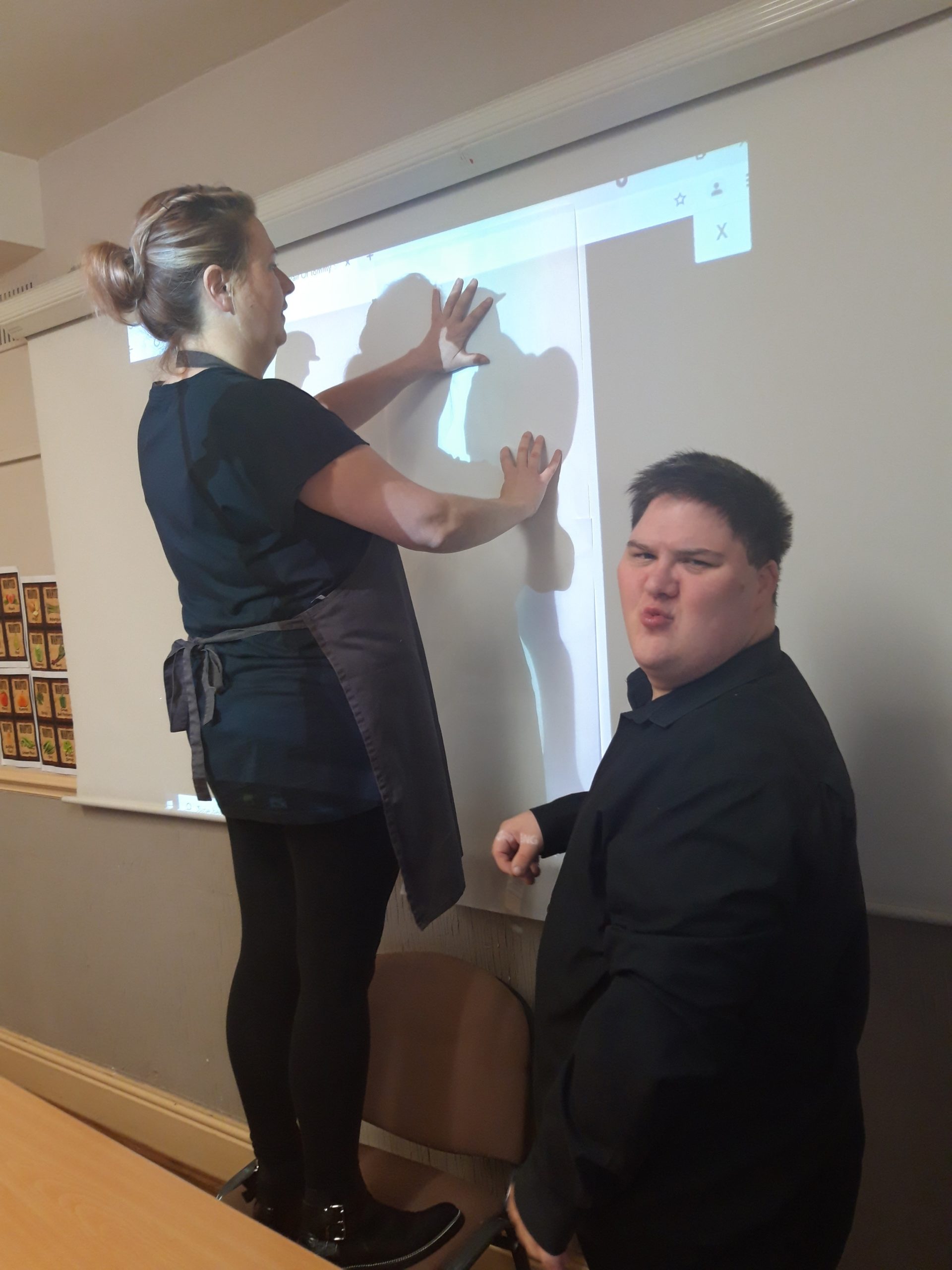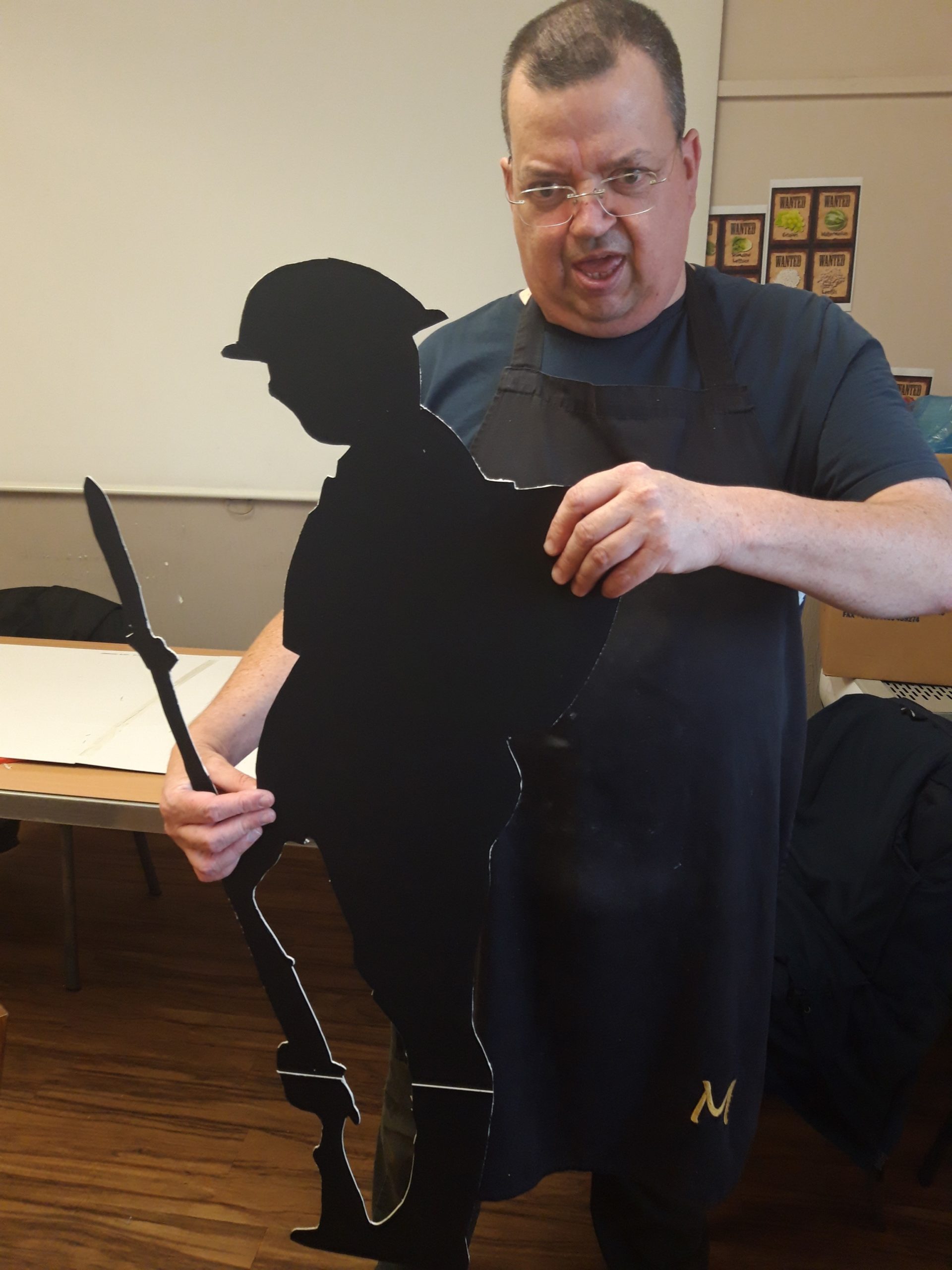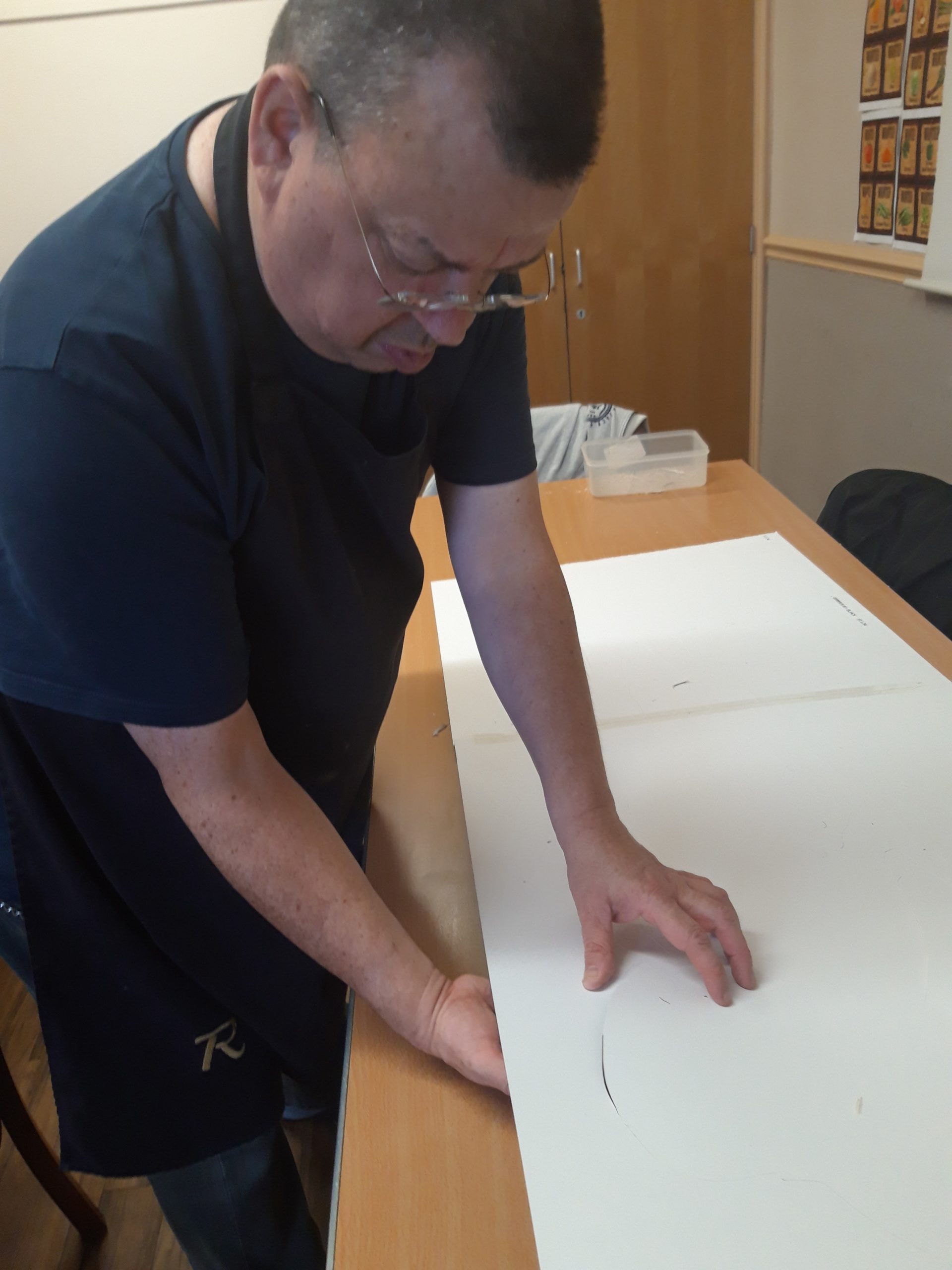 The team at Roccoco then got their baking hats on and created some delicious poppy cupcakes which Becky and Emily took the lead in decorating, by colouring marzipan red and using a flower cutter to make the poppy toppers- they look amazing!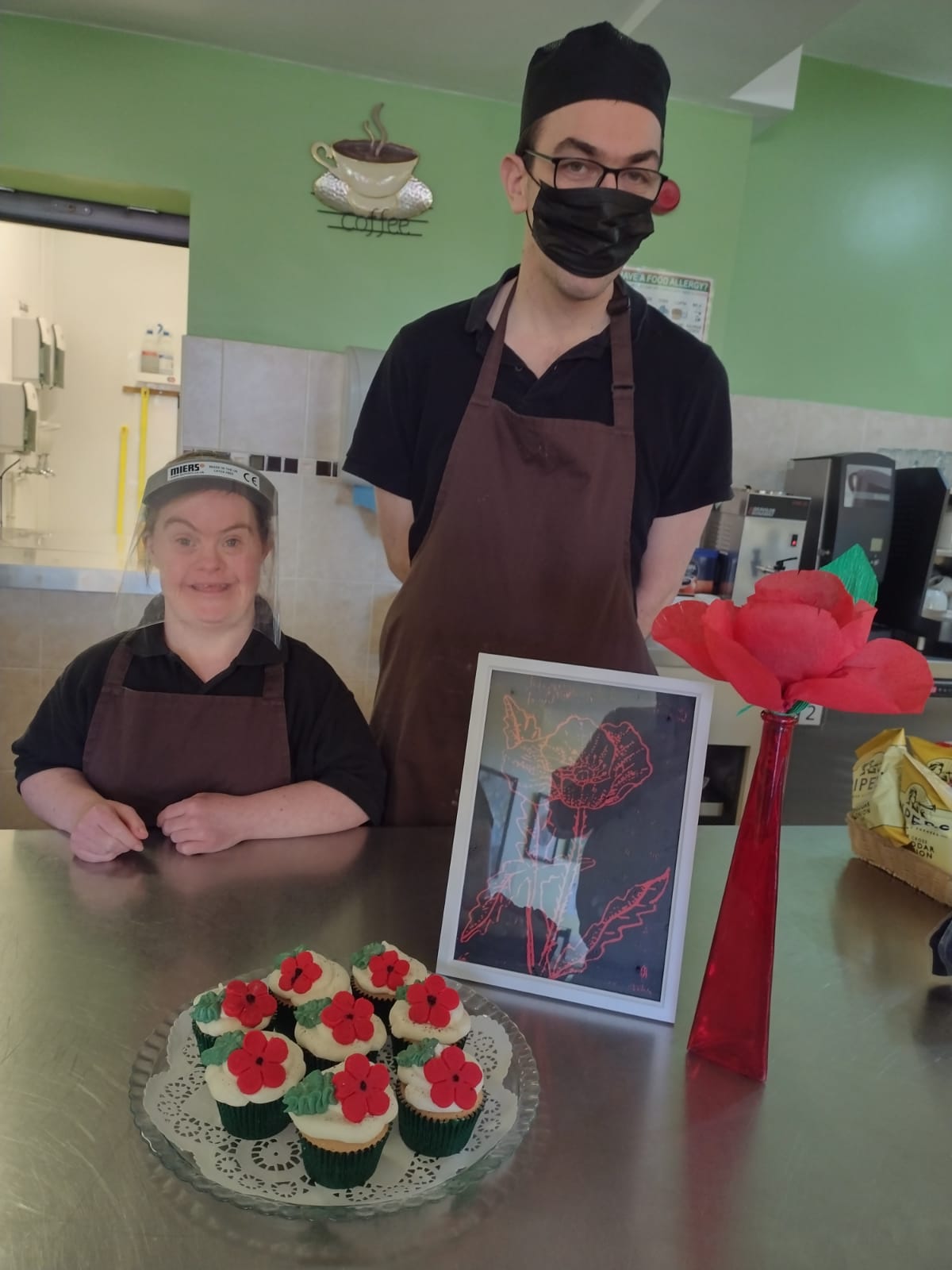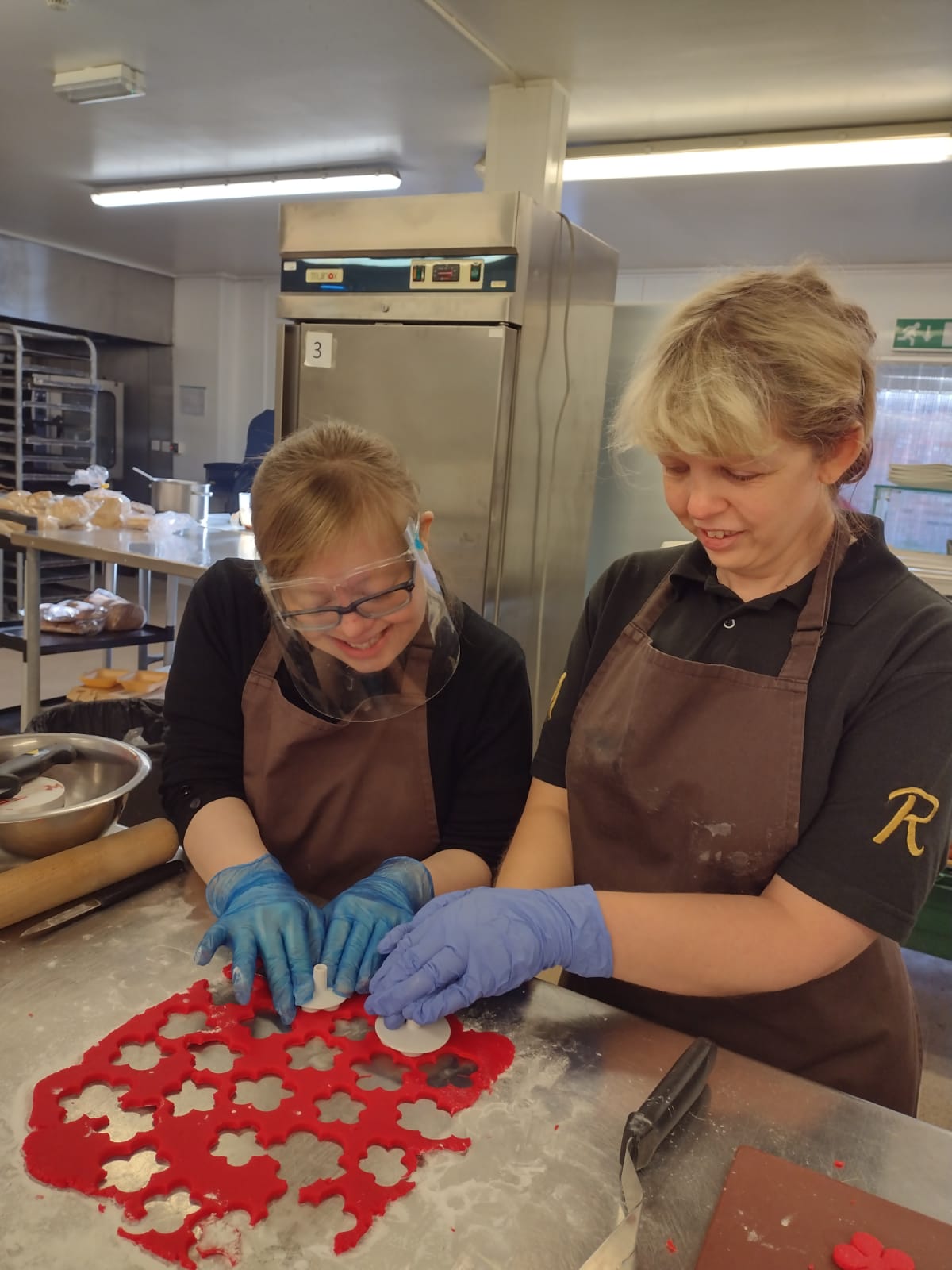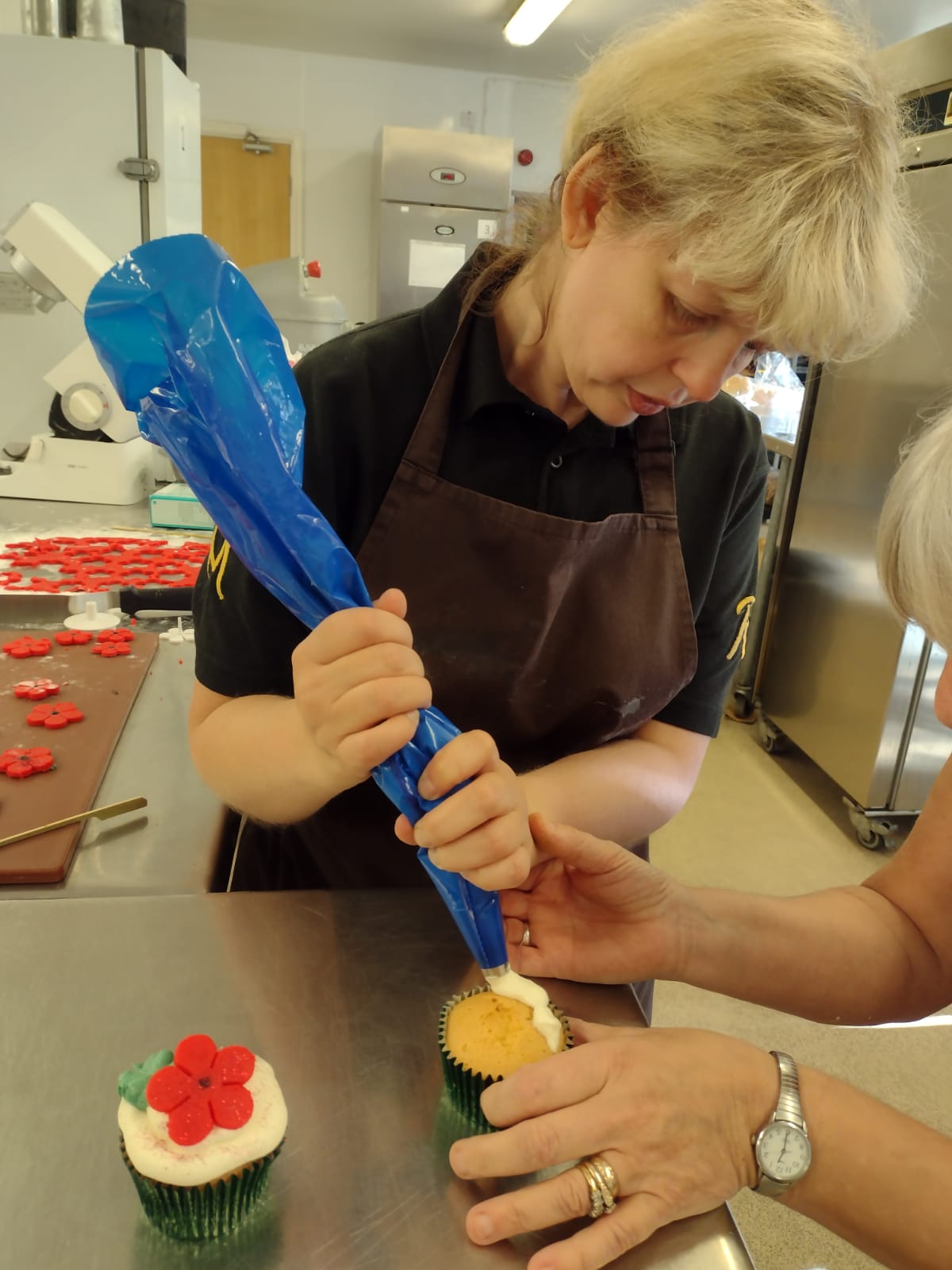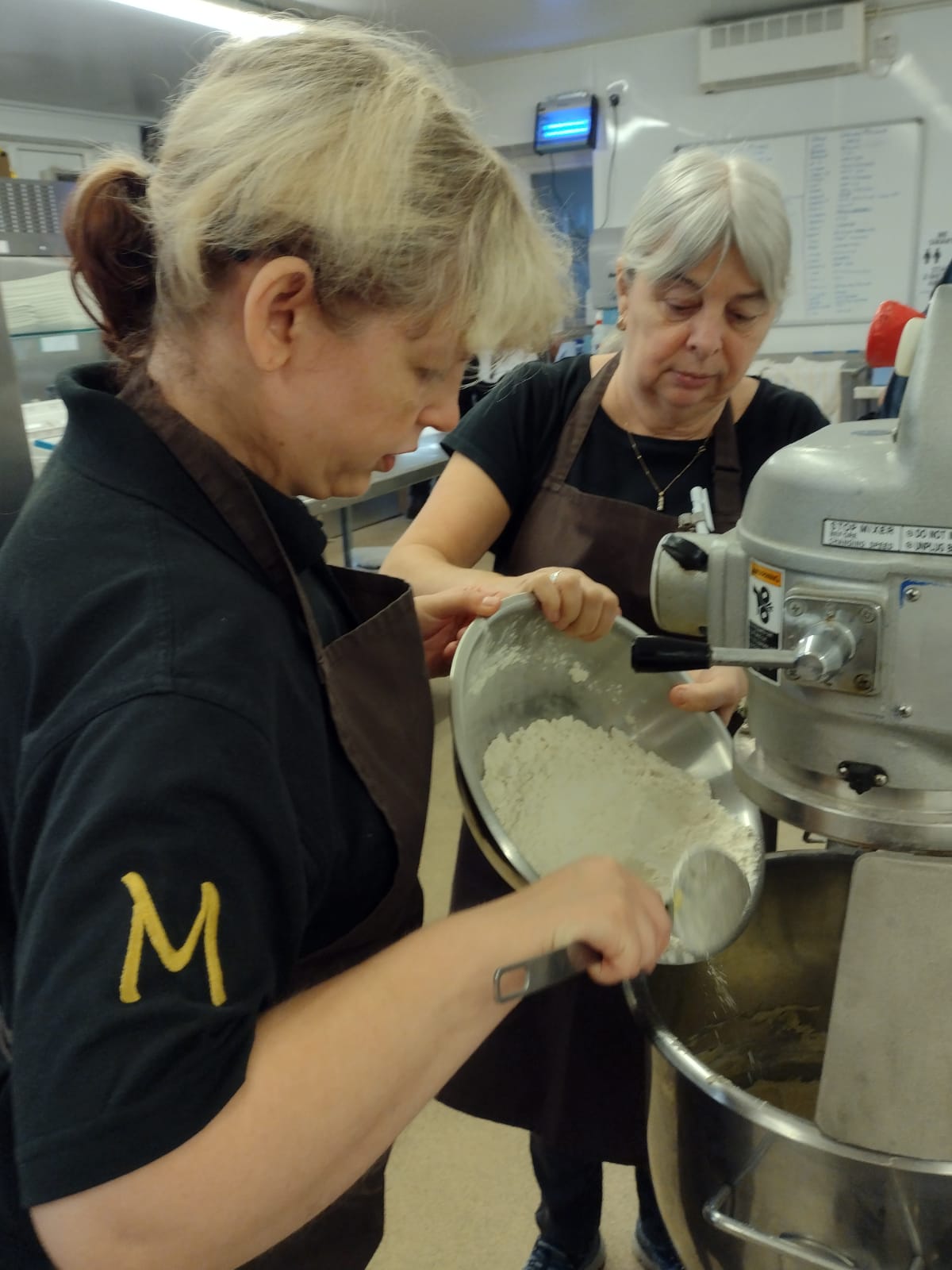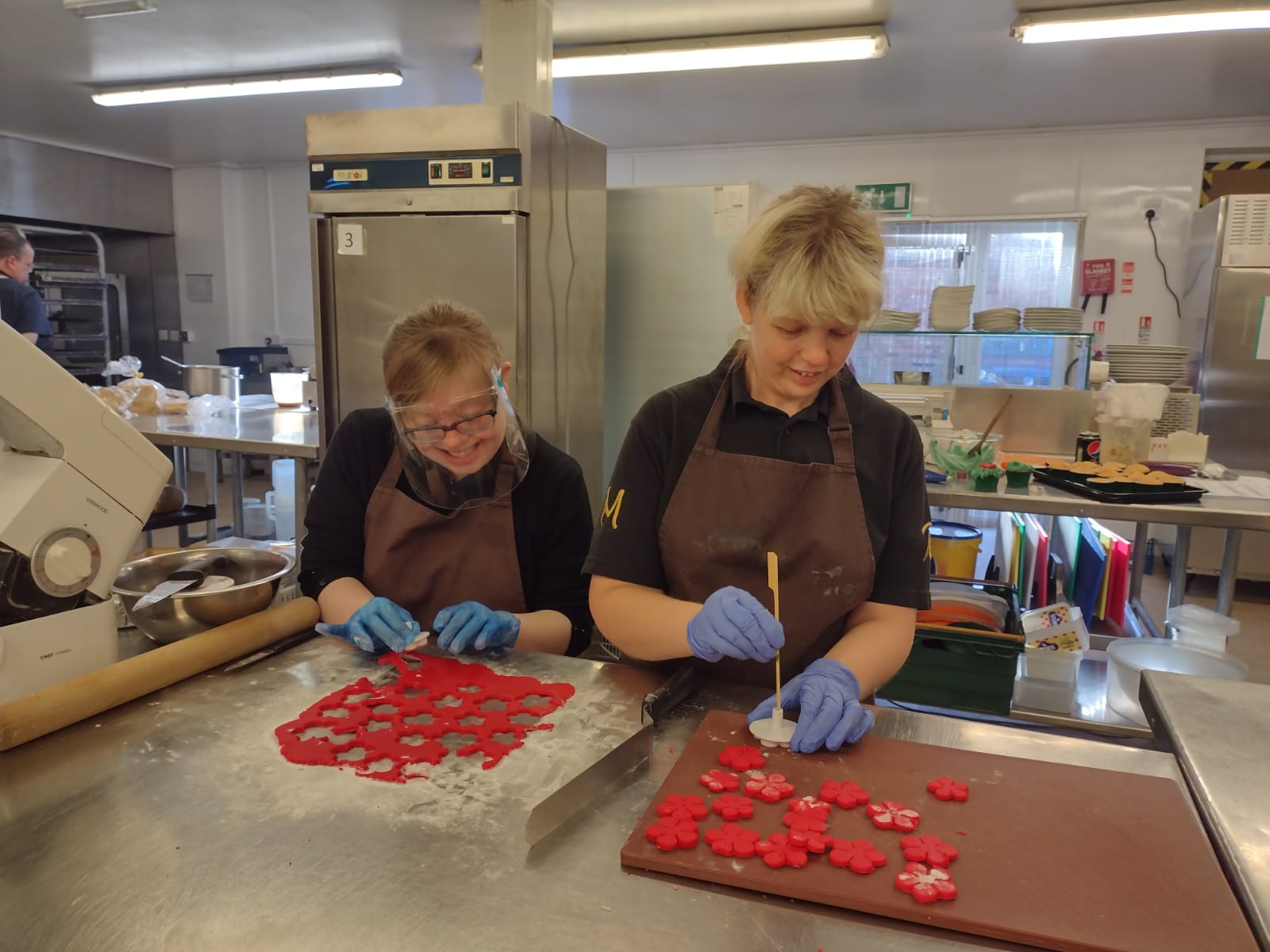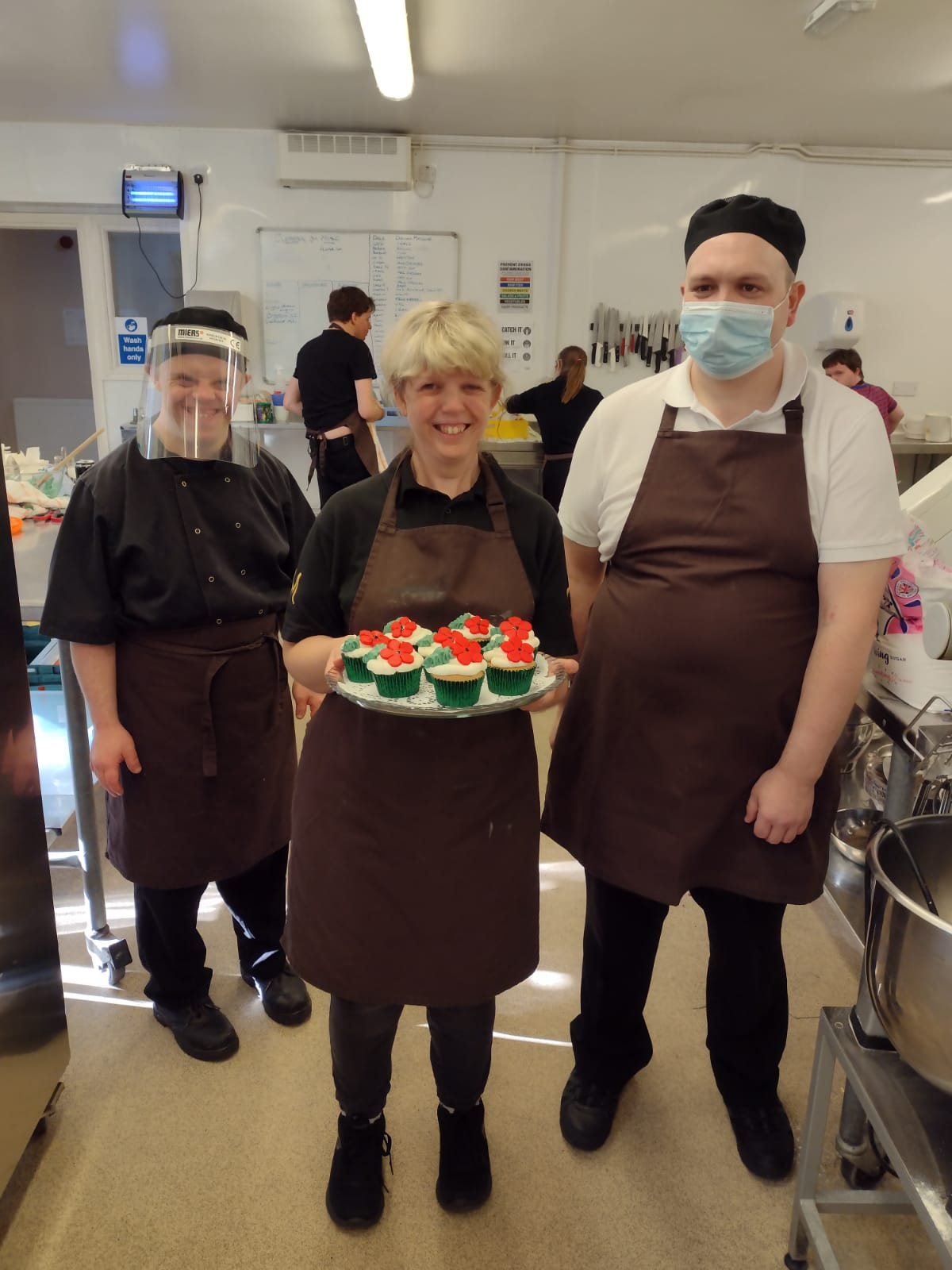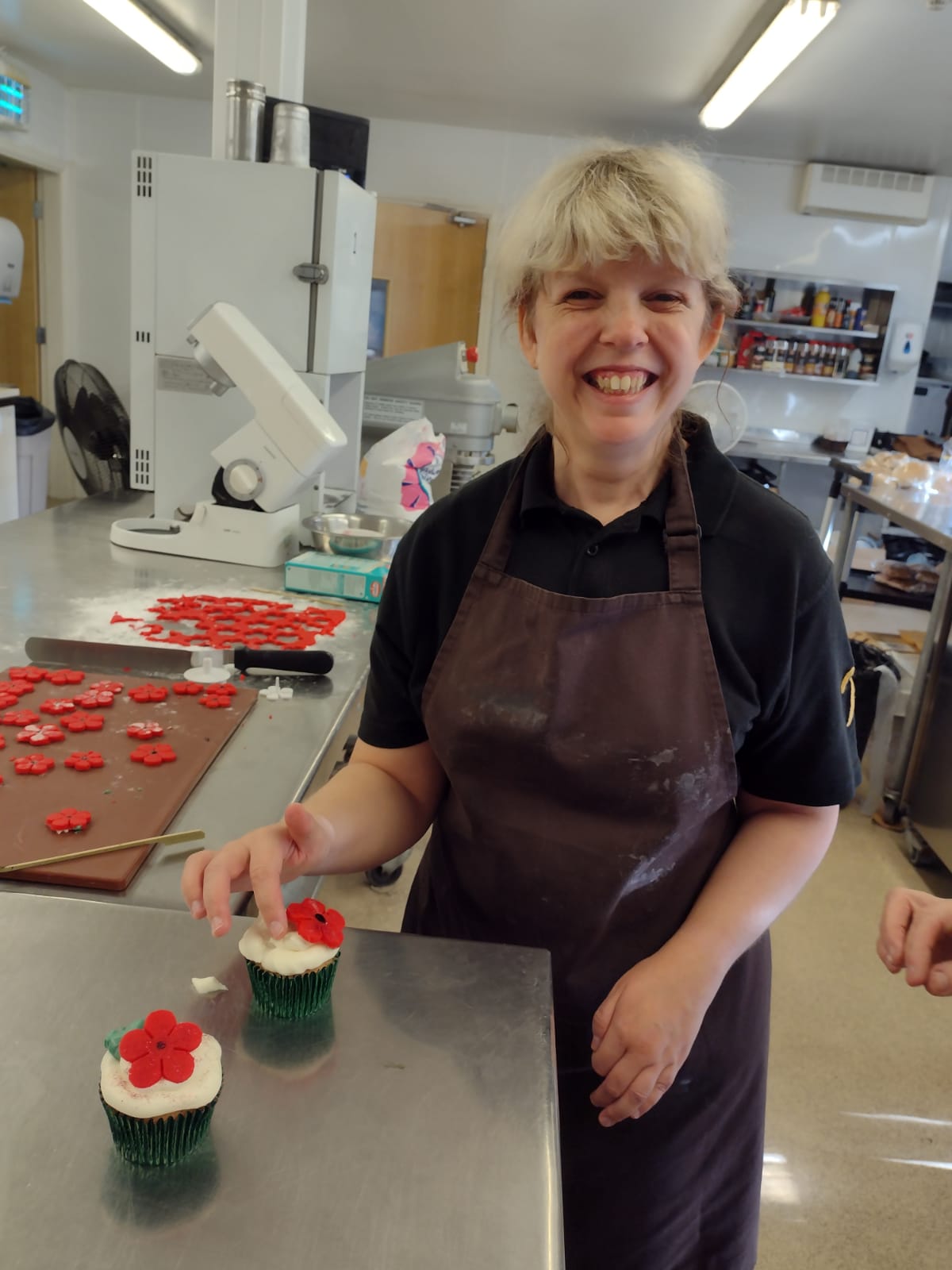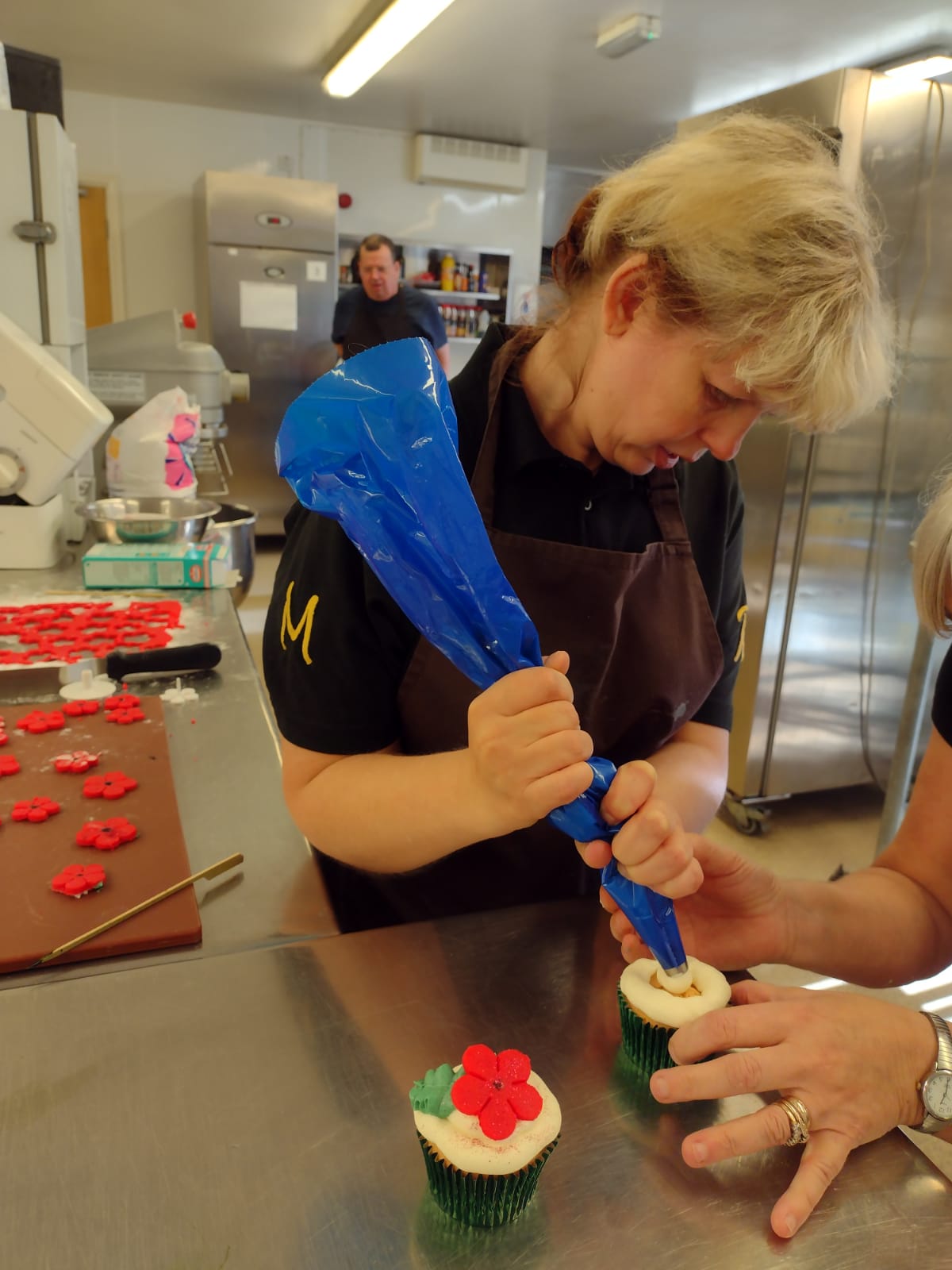 In honour of Remembrance Day our very own Food Retail Manger, Robert Owen (ex-army veteran), has been interviewed by an individual we support about his time in the armed forces and what Remembrance Day means to him. Listen to the interview here  RememberanceDayAnthonyInterviewsRob.mp3
---
Creative Arts
As part of their contribution to commemorate Remembrance Day our Creative Arts team have created some beautiful artwork and hosted several art sessions at our Merseyside Service to honour such an important day.
Our team started to make some poppies out of recycled plastic bottles- which were later used as beautiful table displays at Roccoco which James and Bernie helped to showcase for everyone to see.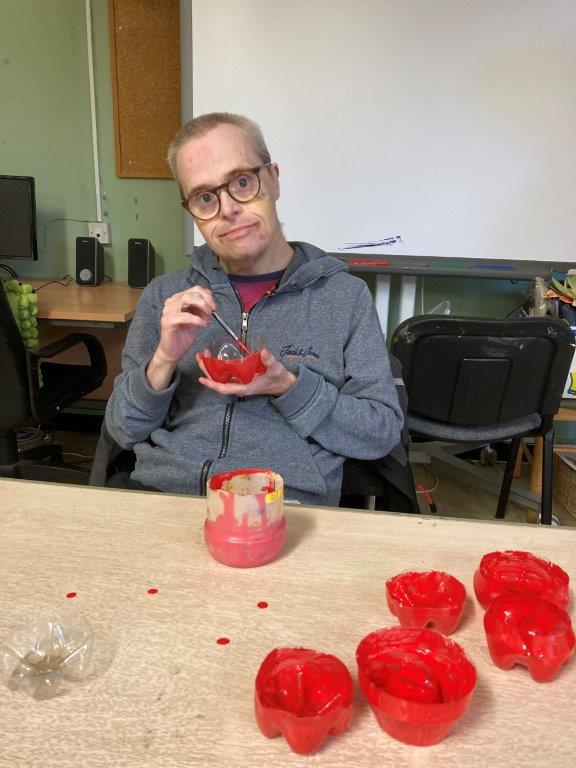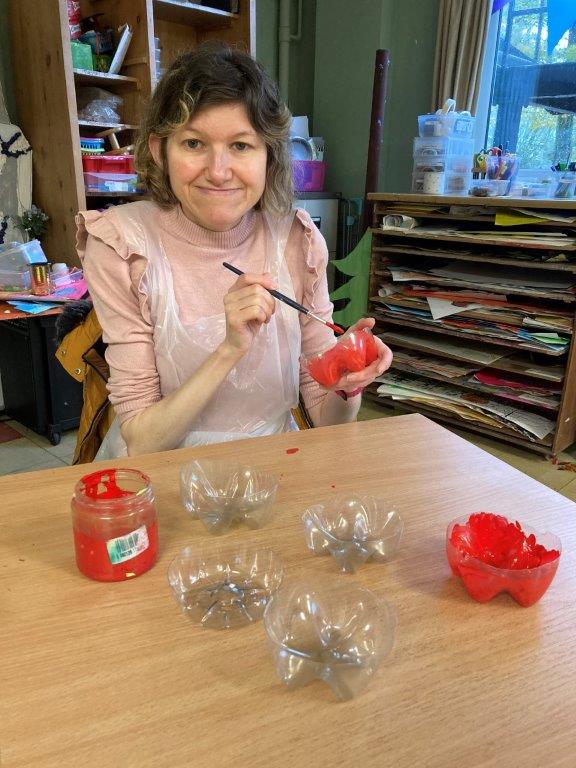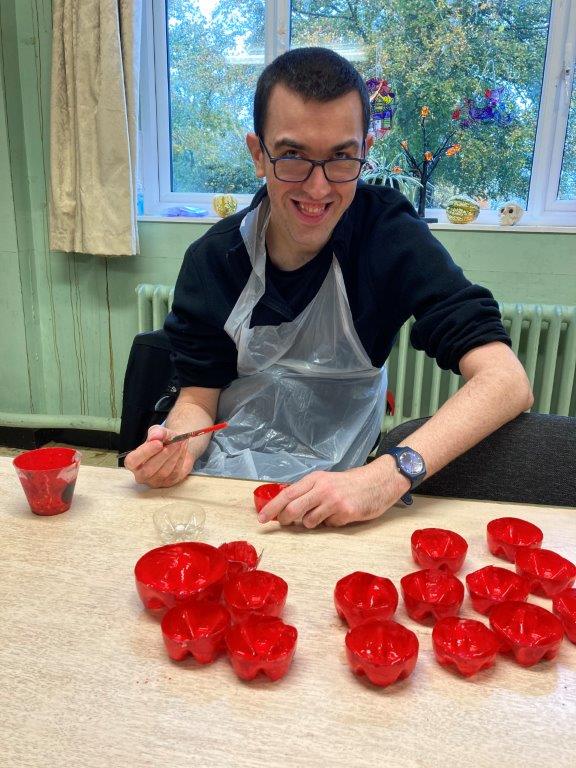 Our team hosted yet another amazing art session on Friday at our Merseyside Day Services Imageink. During the session our artists created some poppies from recycled plastic bottles and created a beautiful poppy paper chain.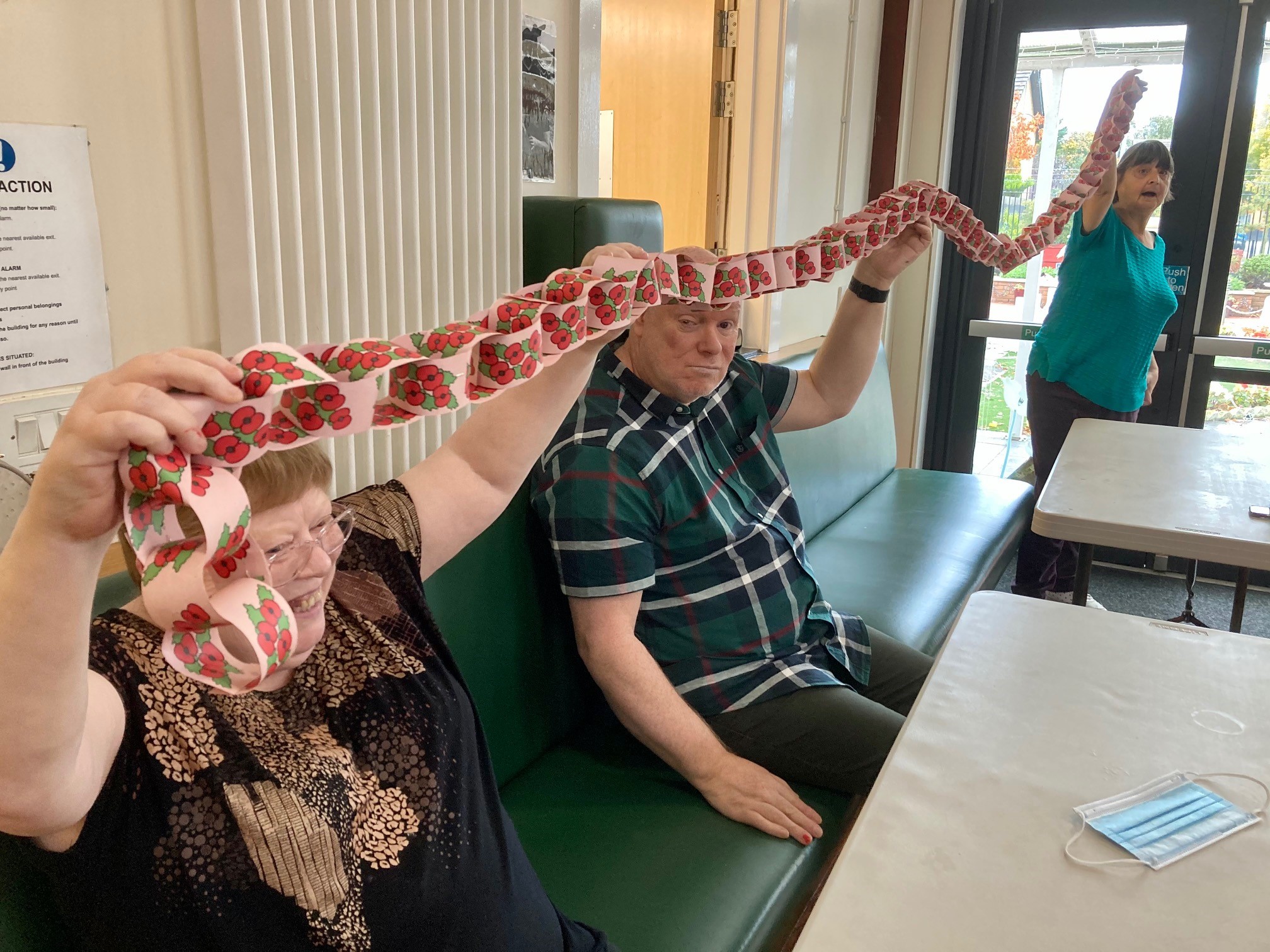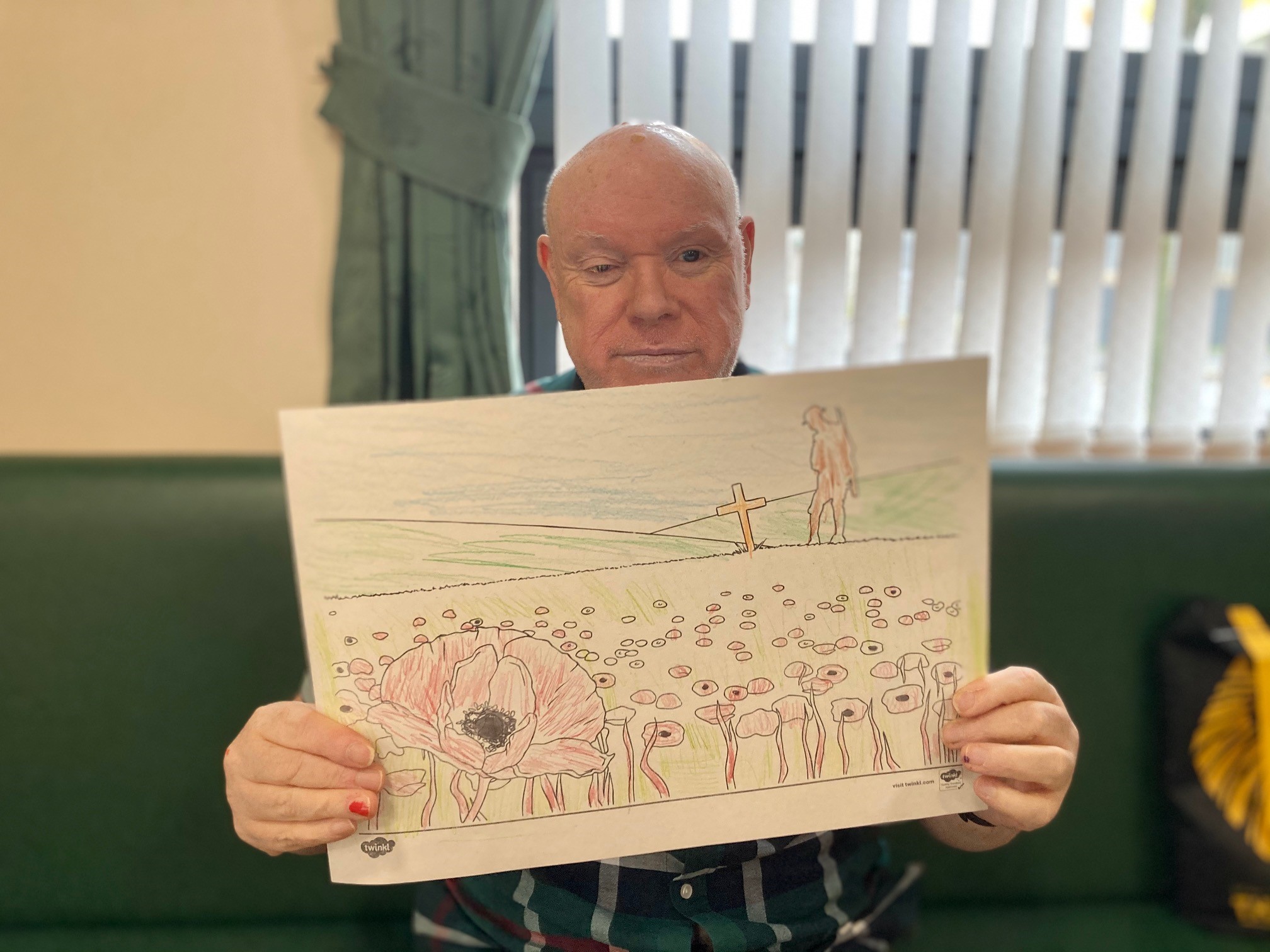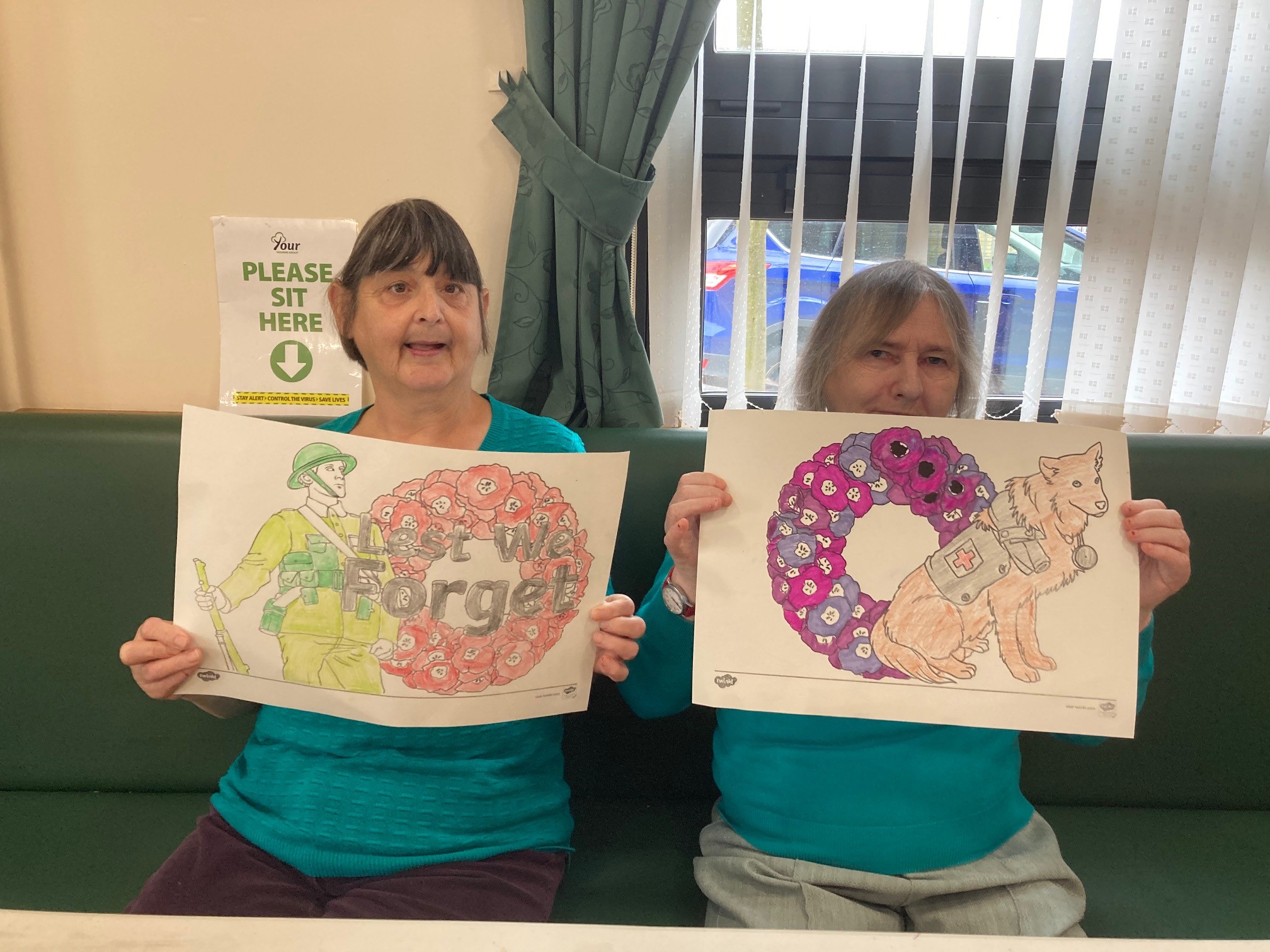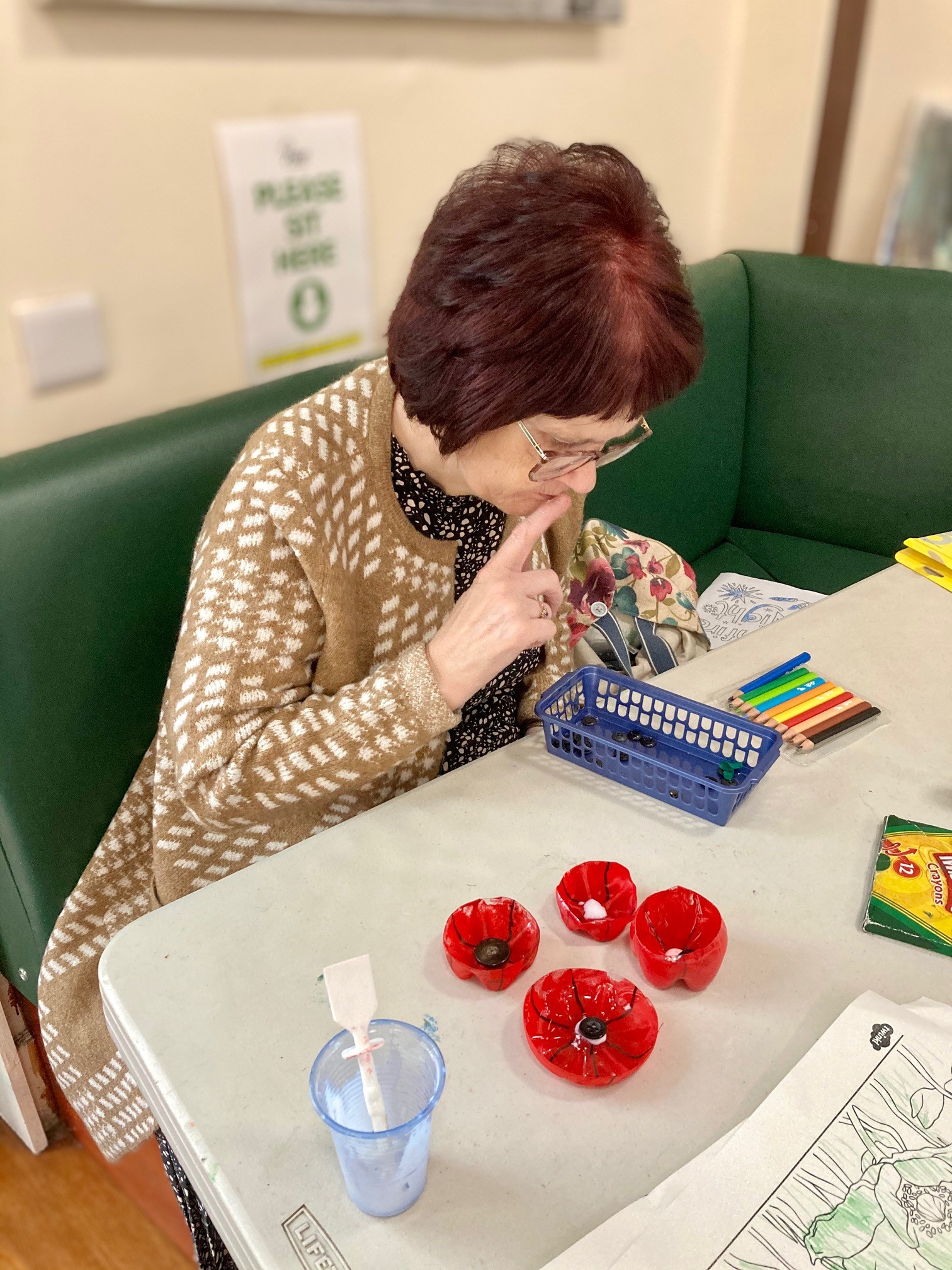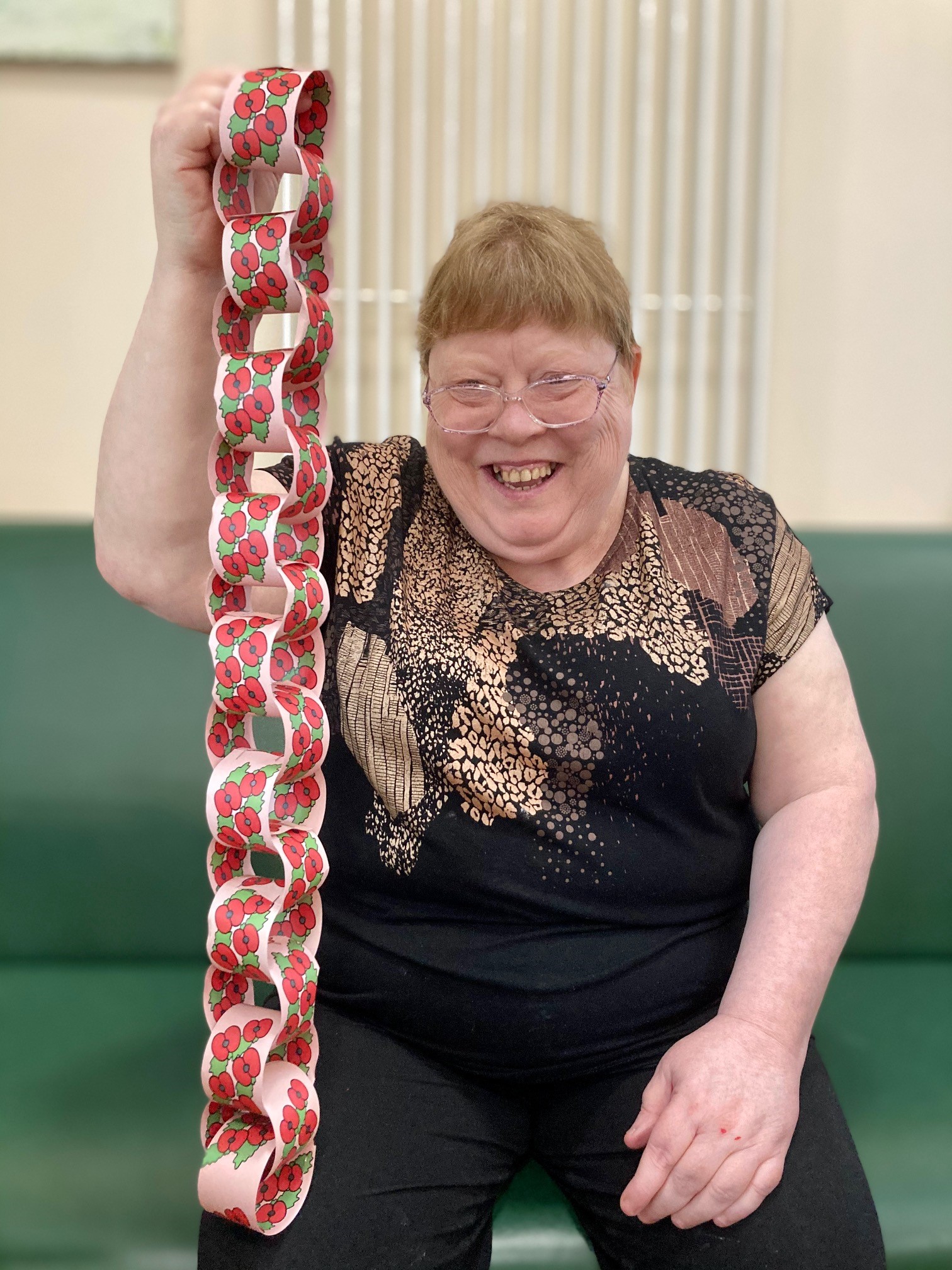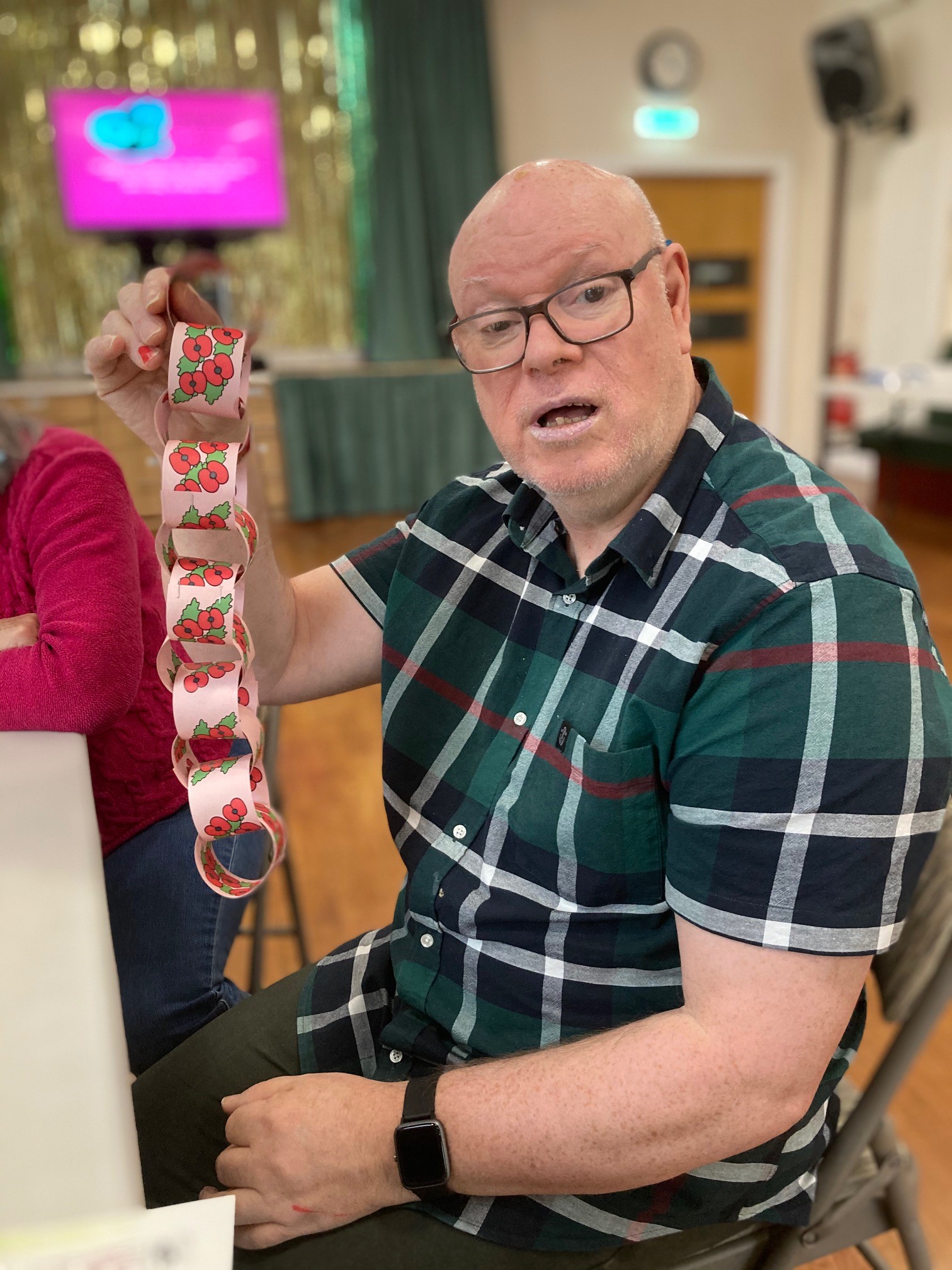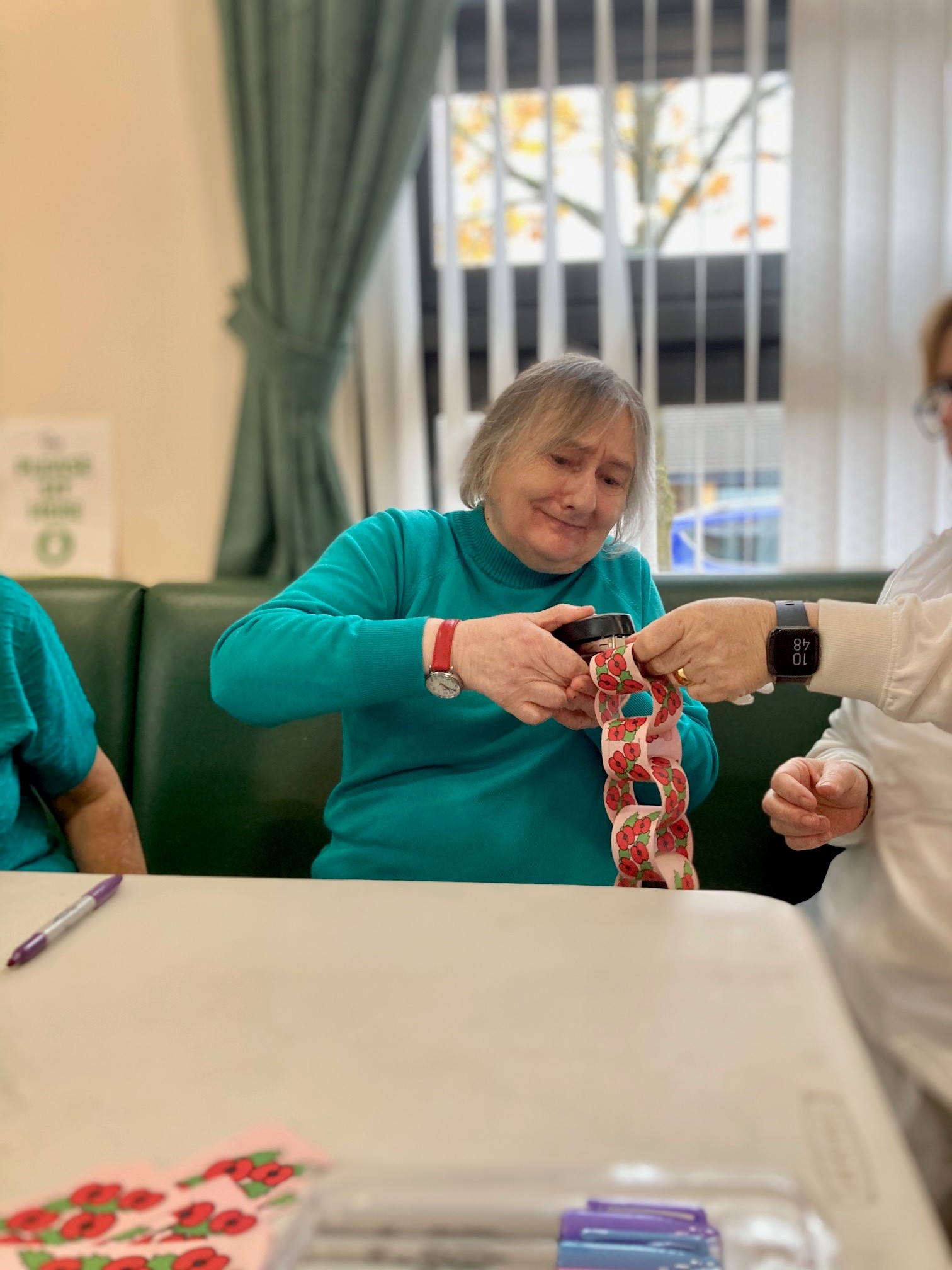 Here are our artists from our Merseyside Resource Centre getting creative and showcasing their beautiful artwork. The team created a Remembrance Day wreath made out of recycled materials, and what made it even more special is every artist created at least one aspect of the final product. Now that's what we call team work! They also created some amazning artwork to honour the soldiers and animals of the war.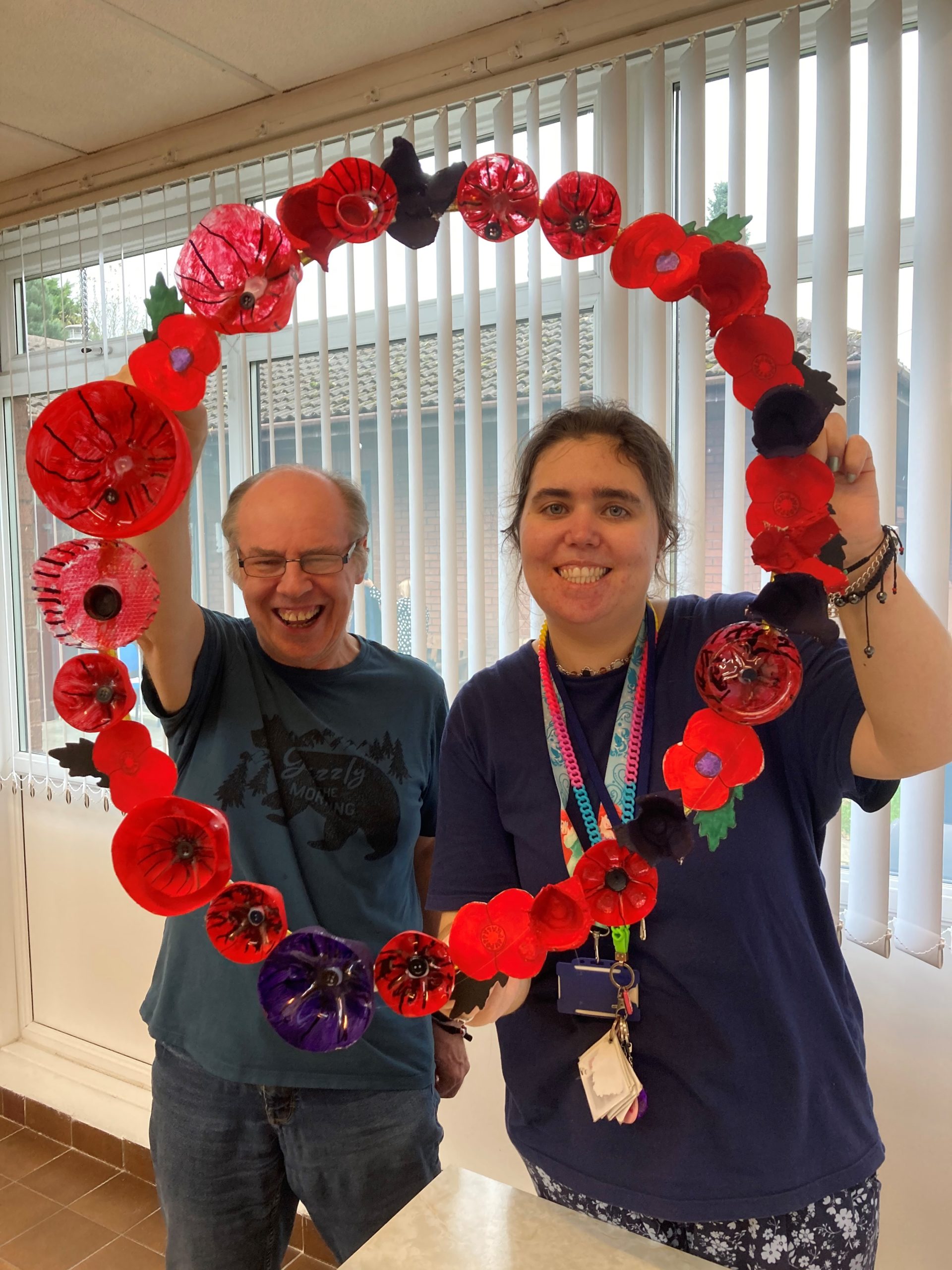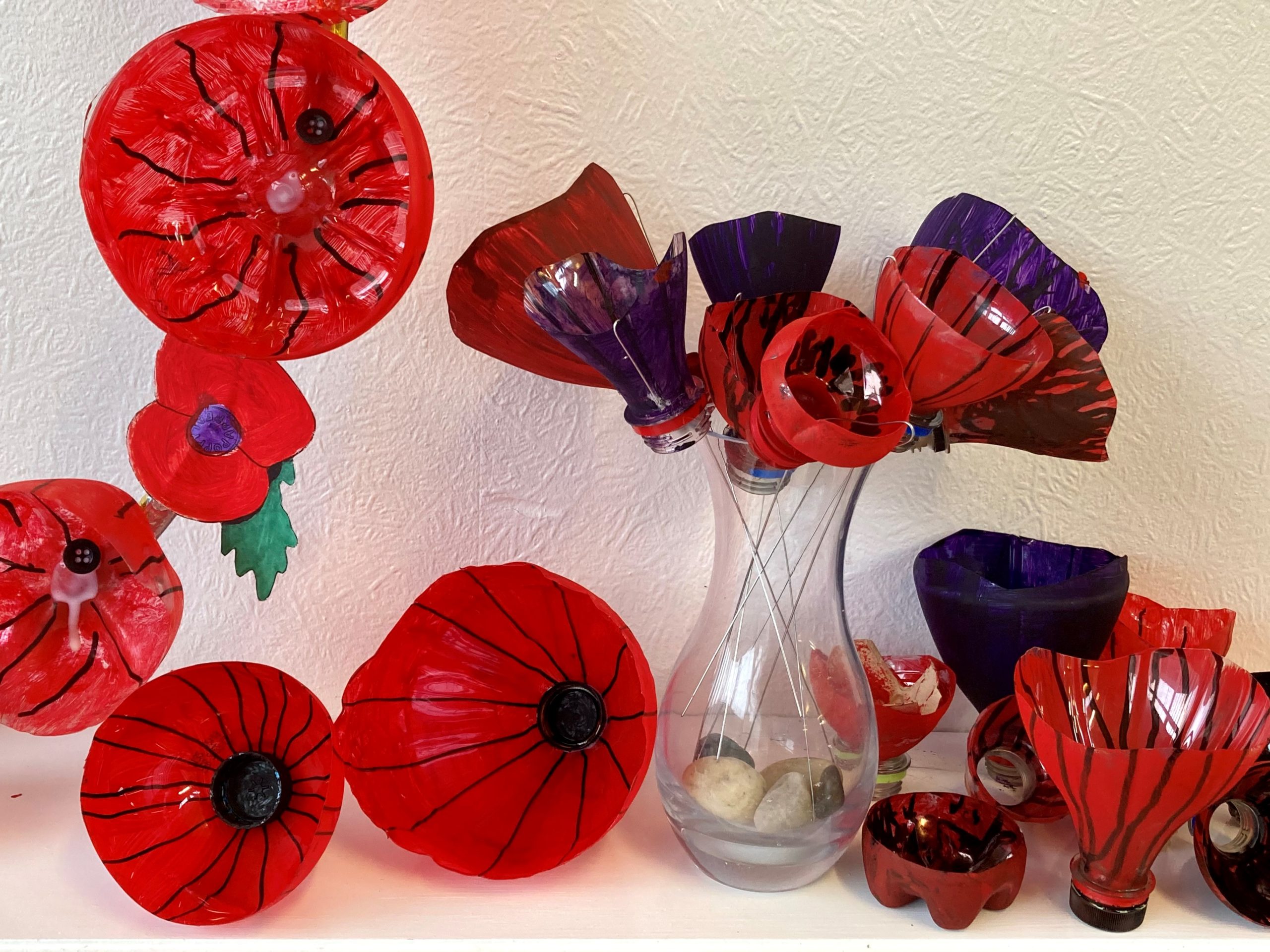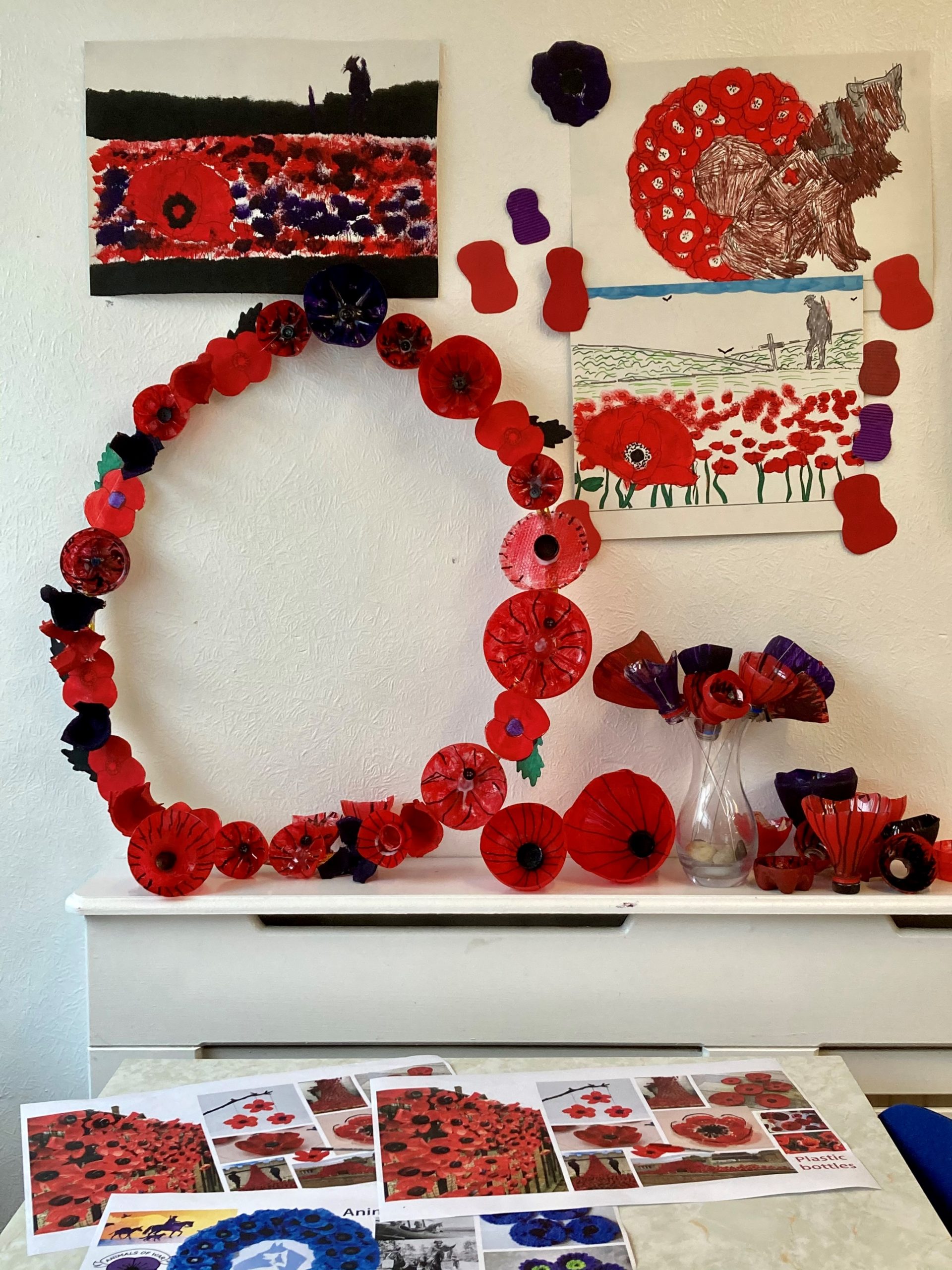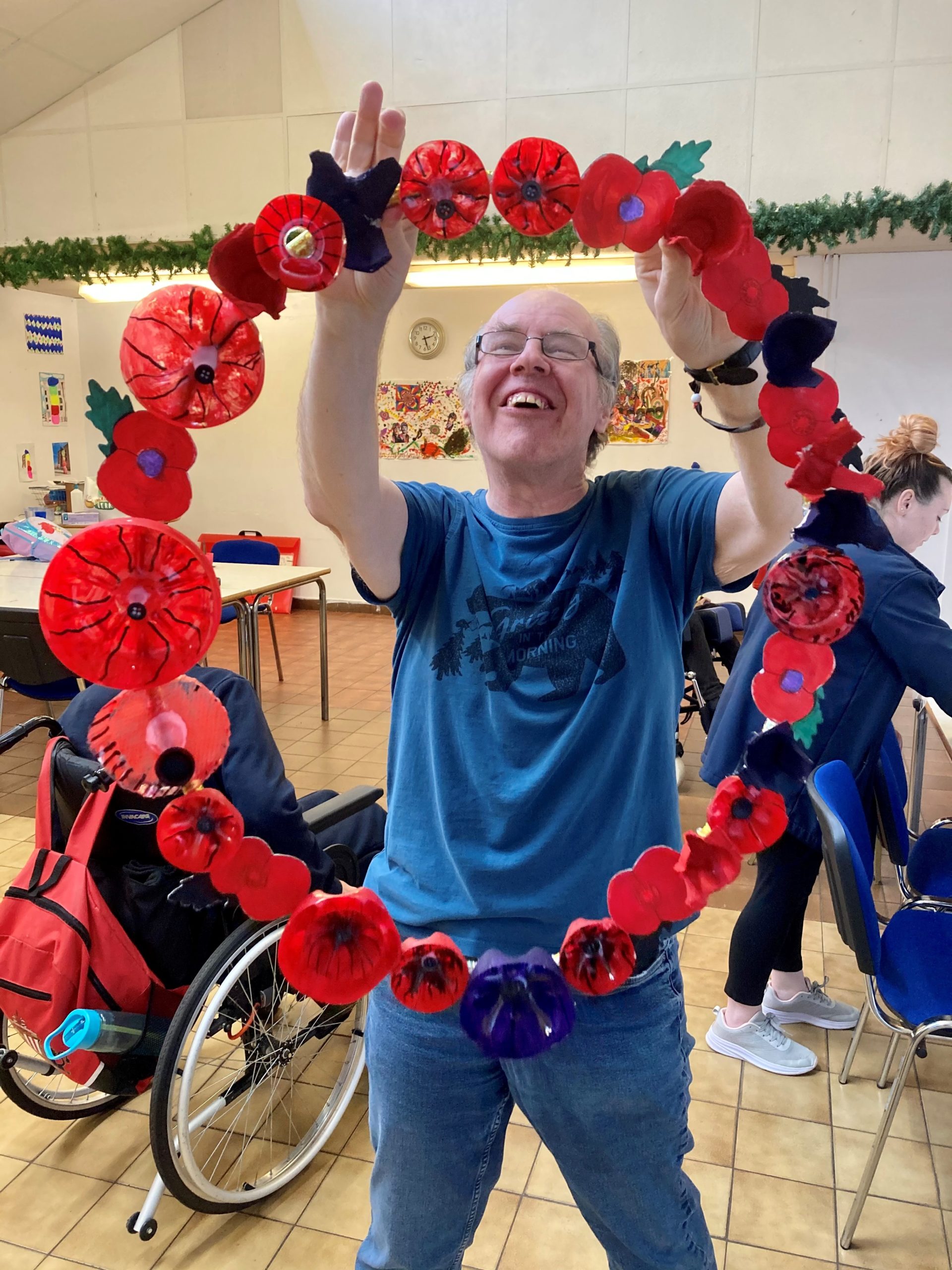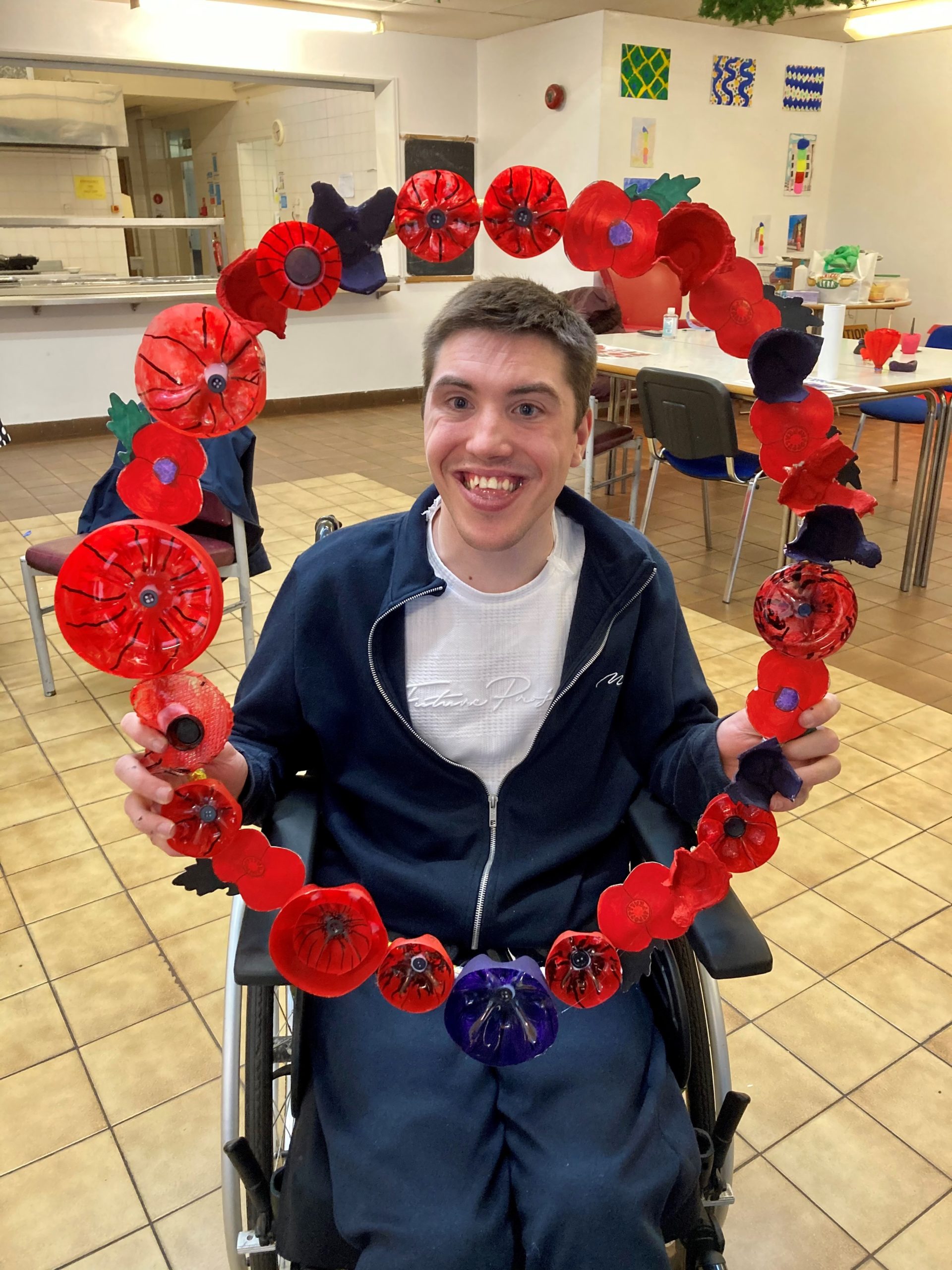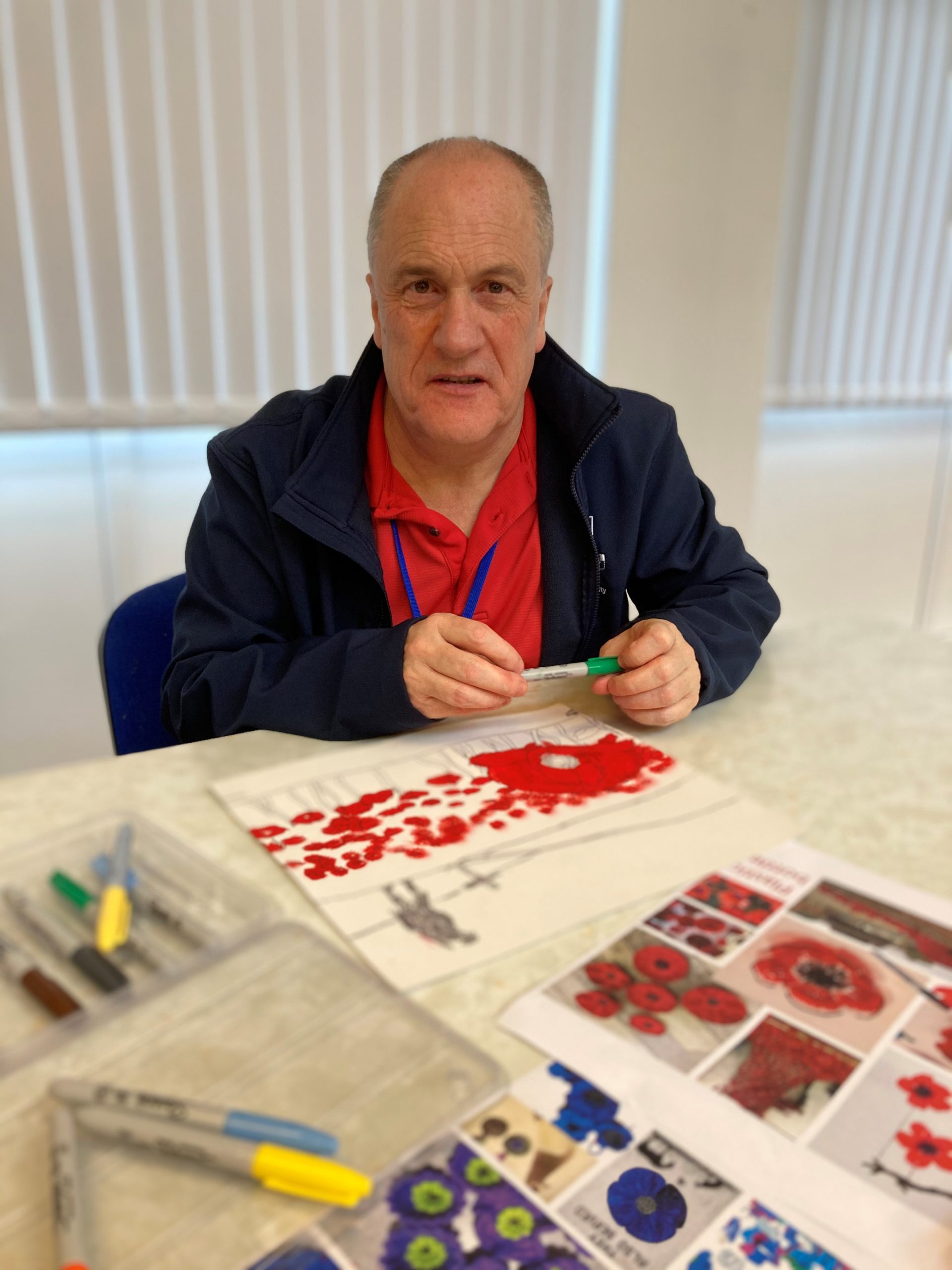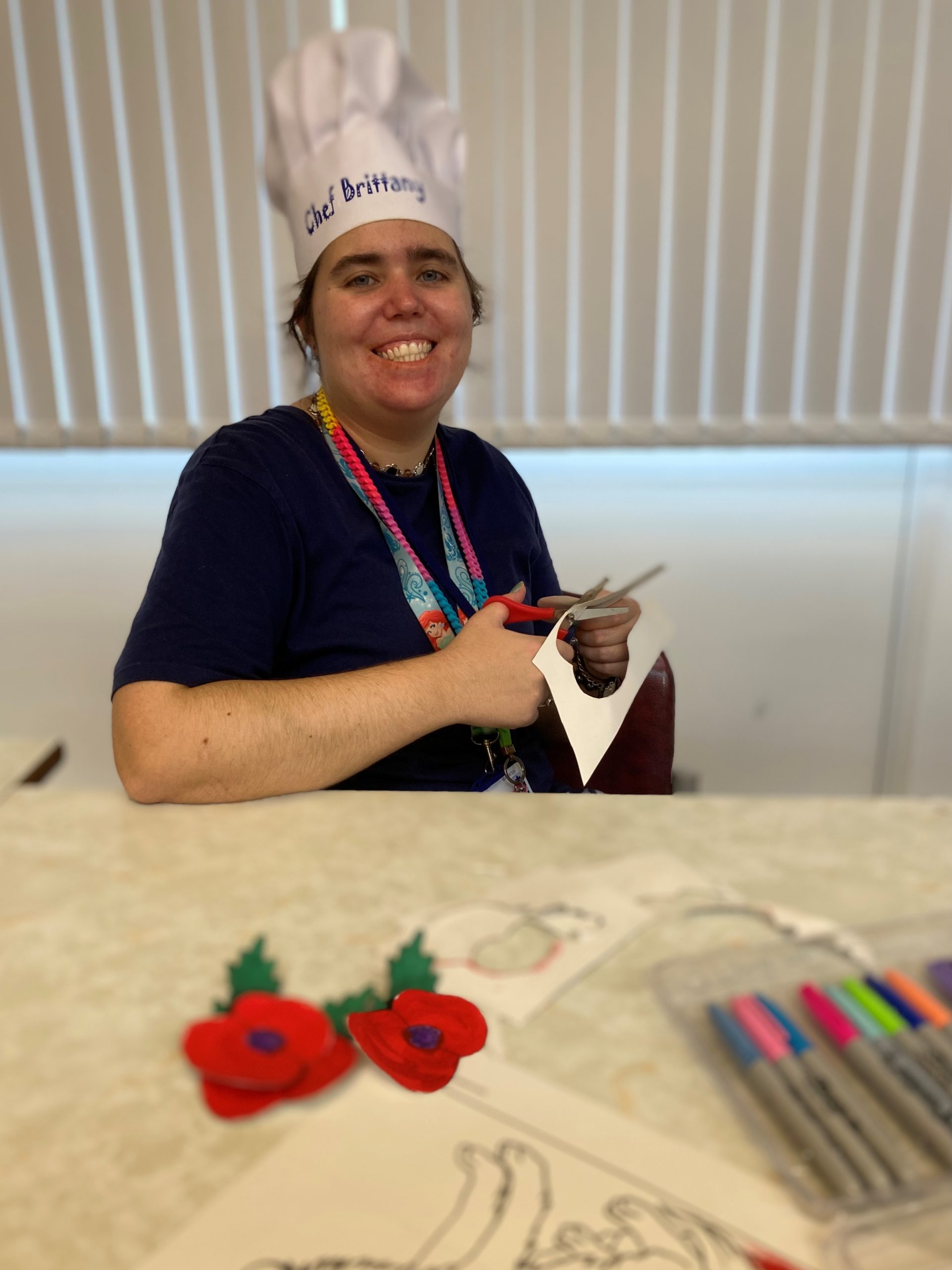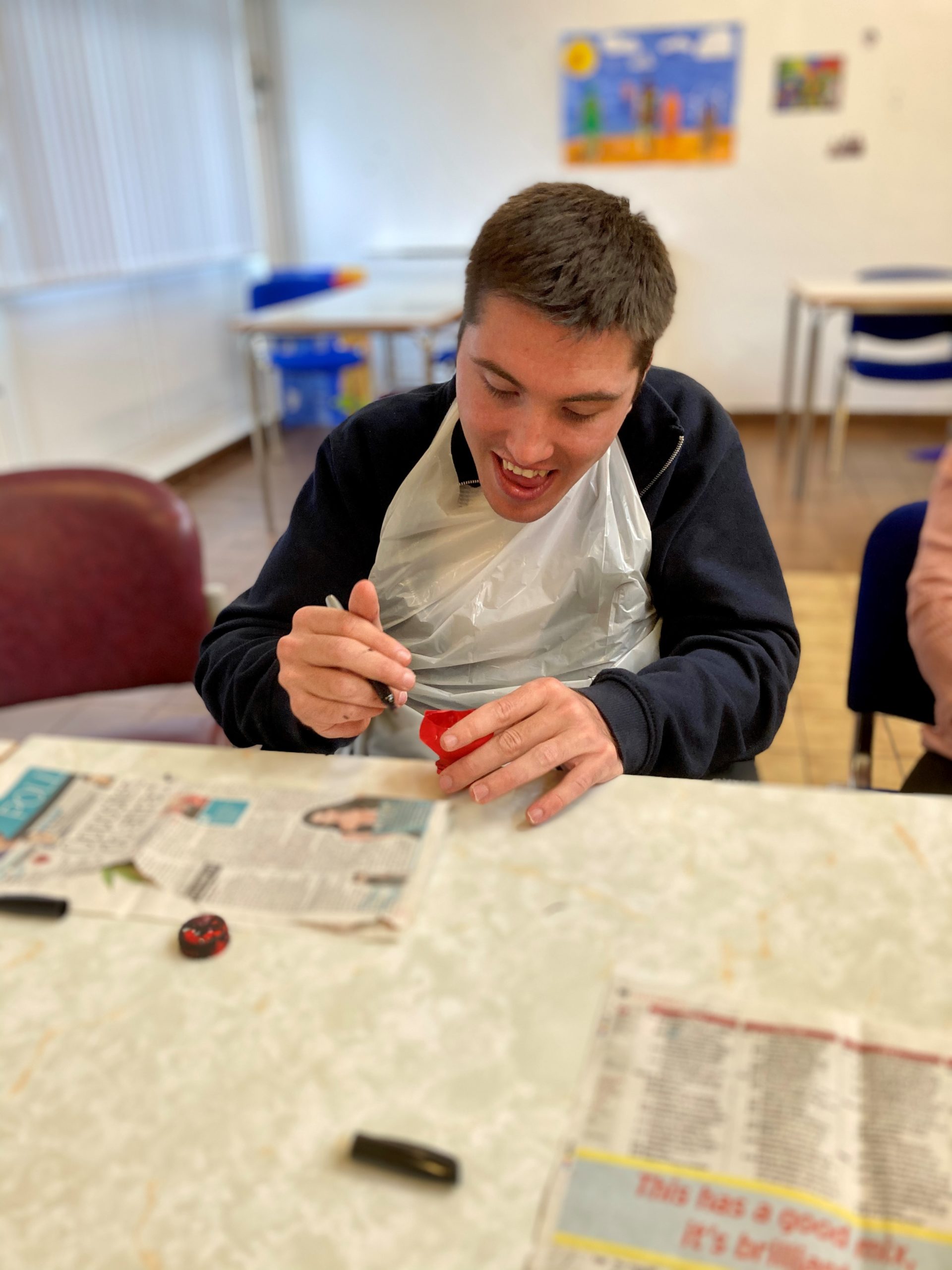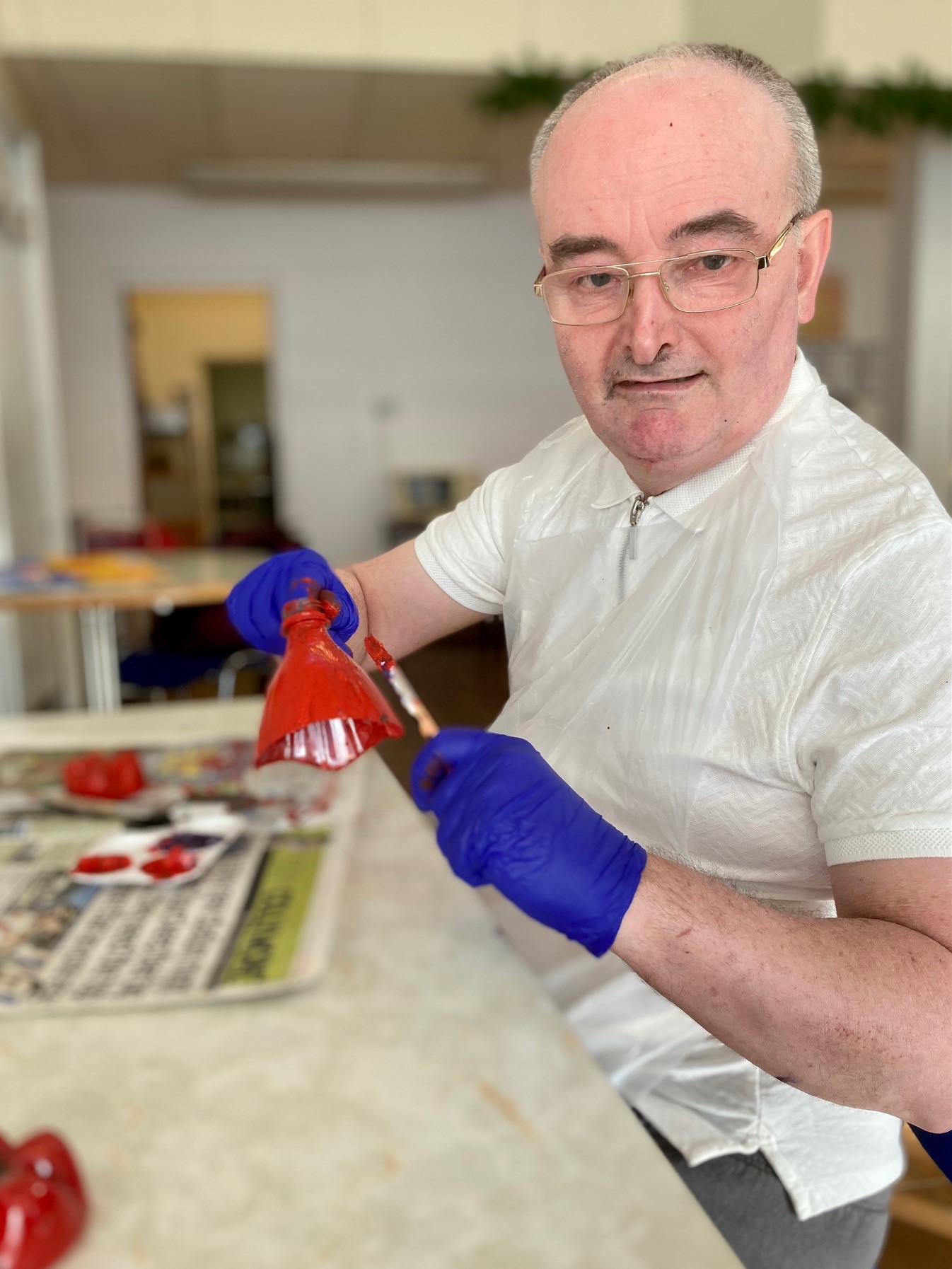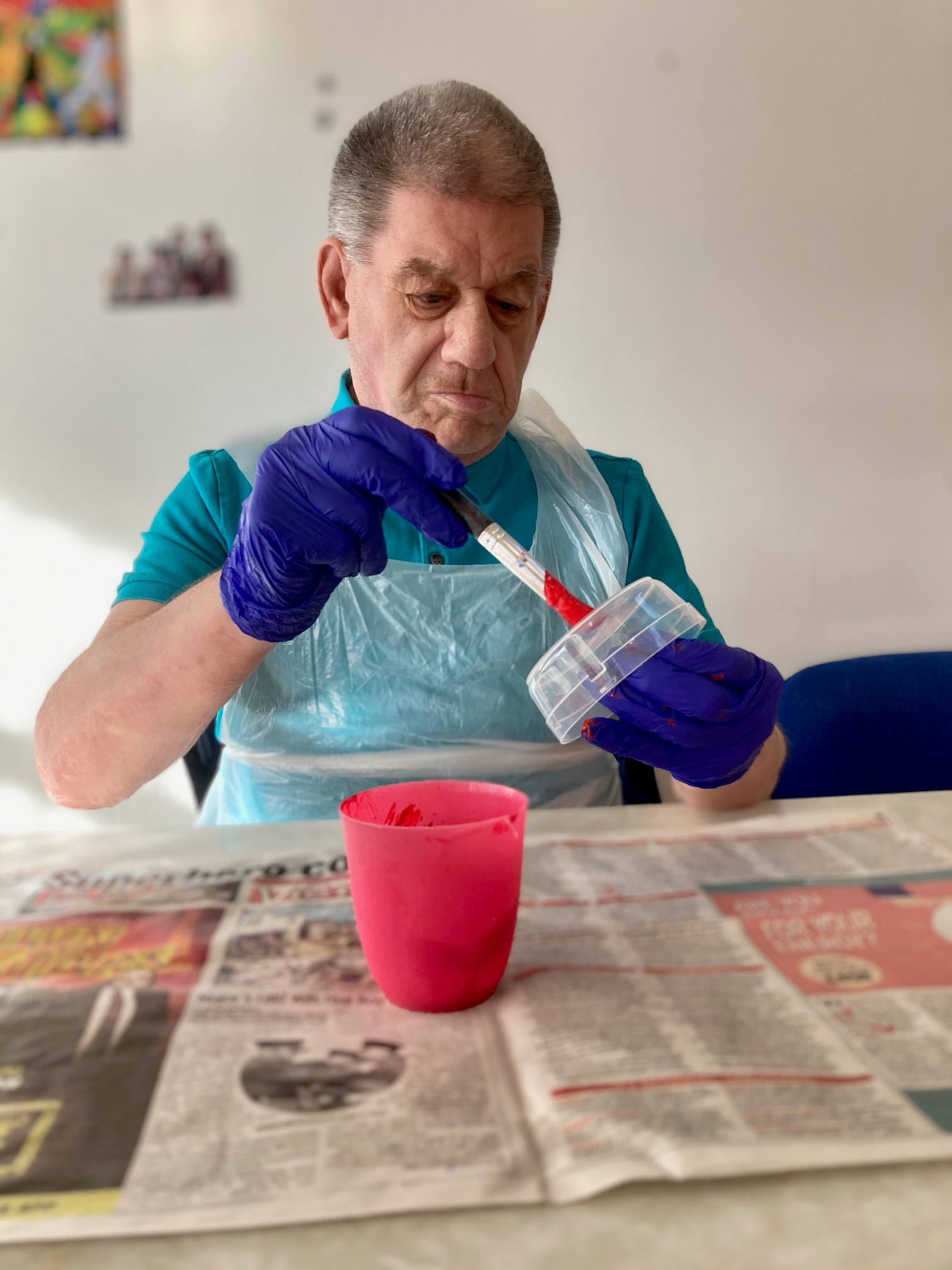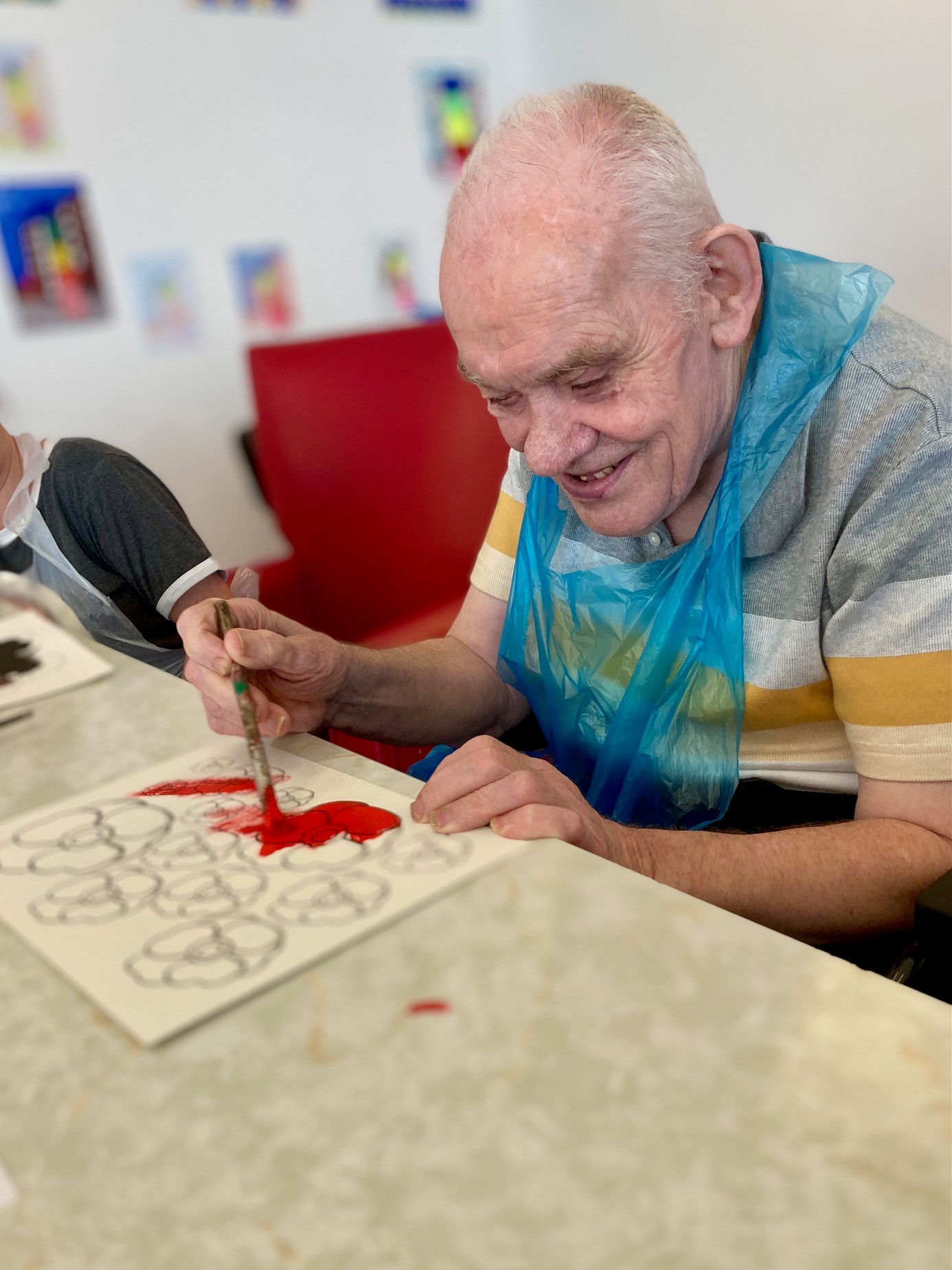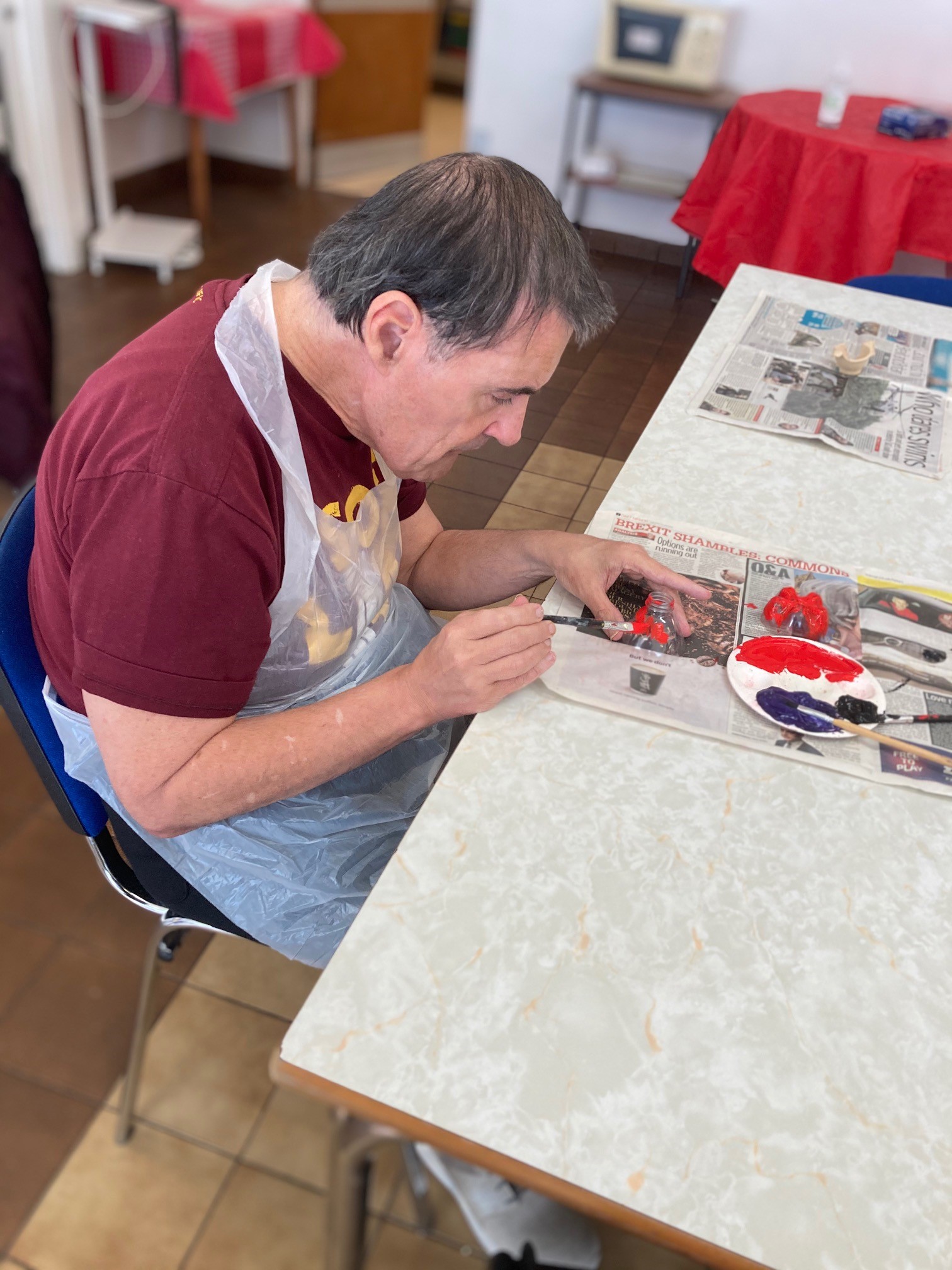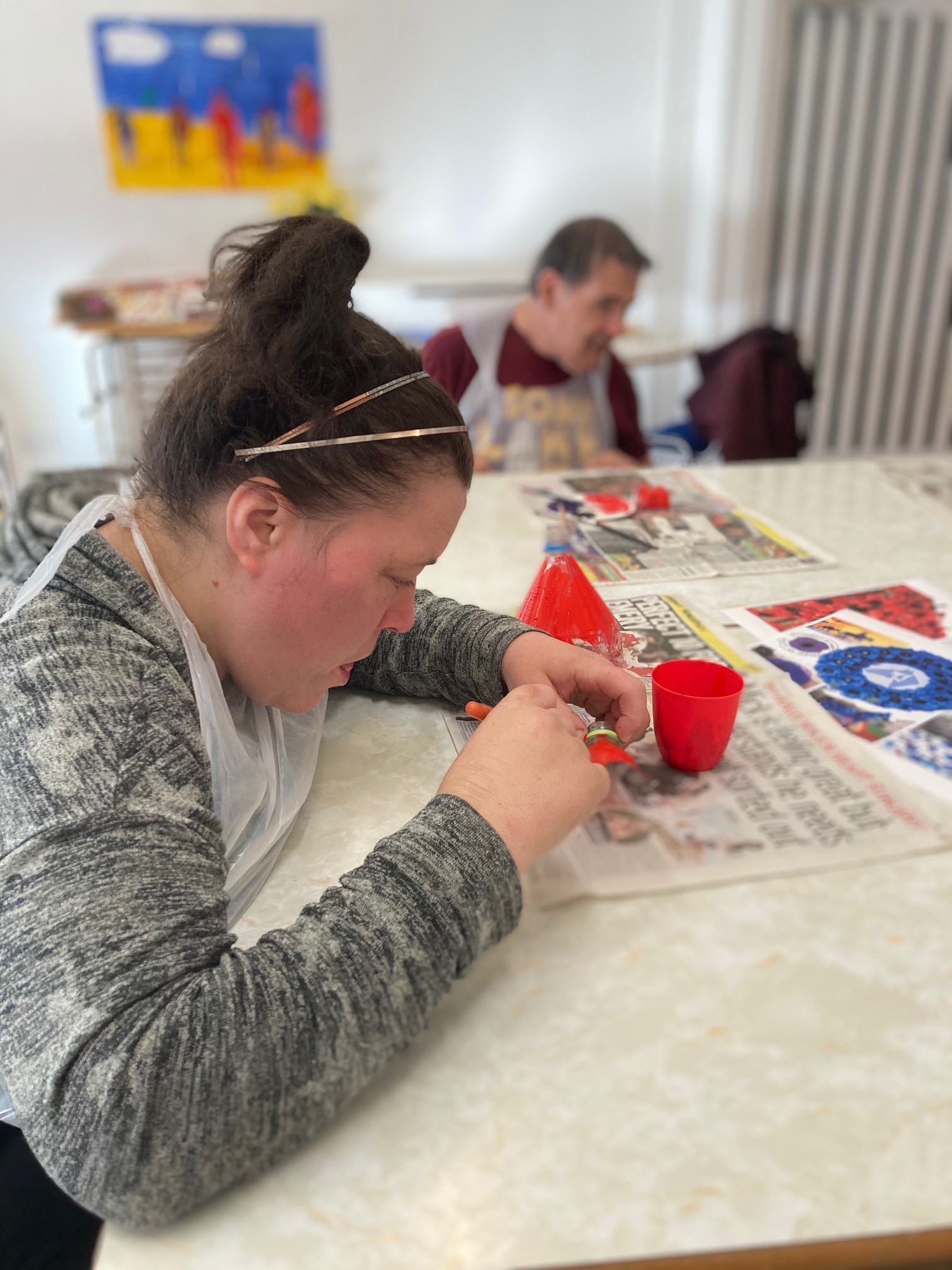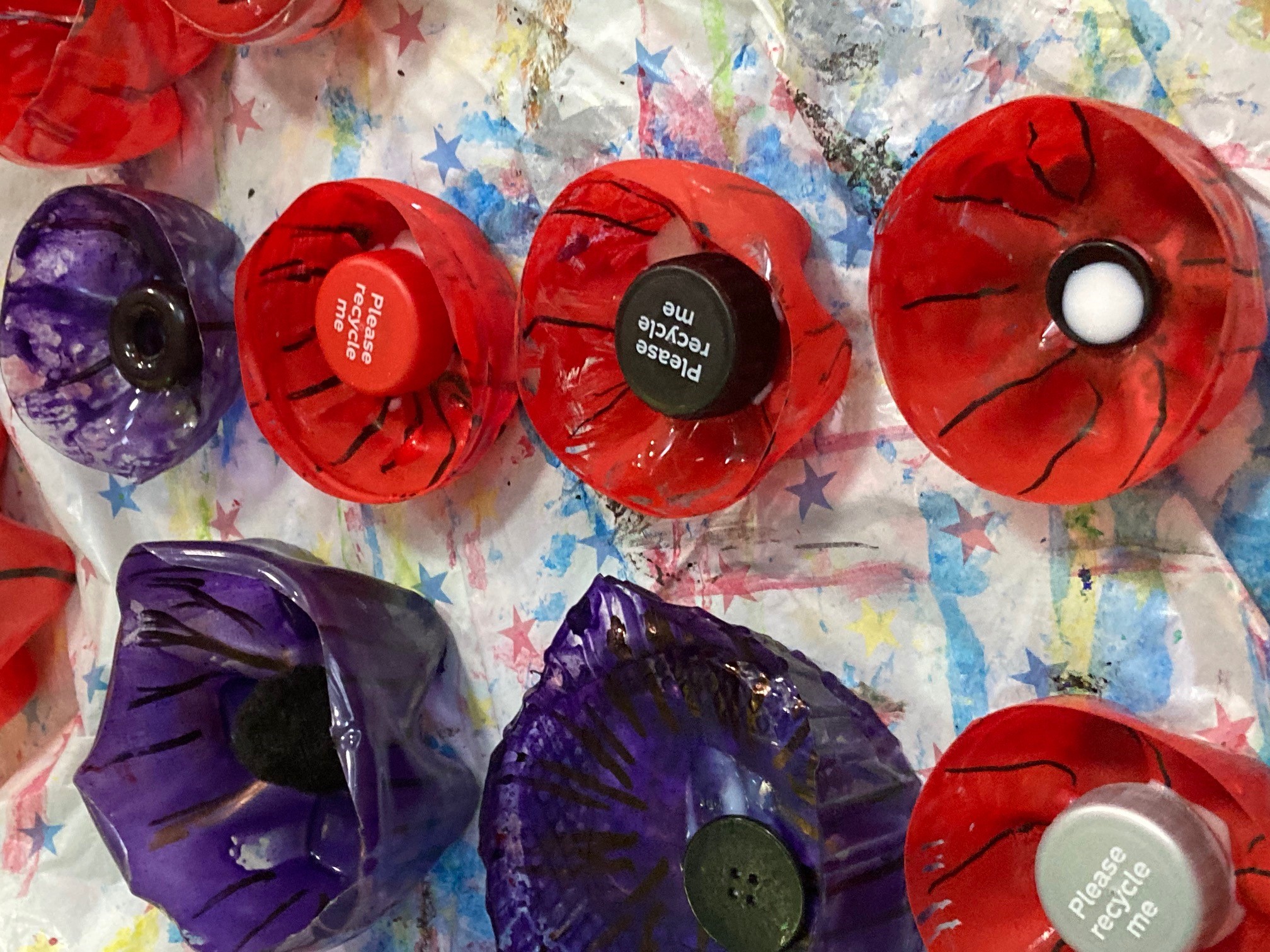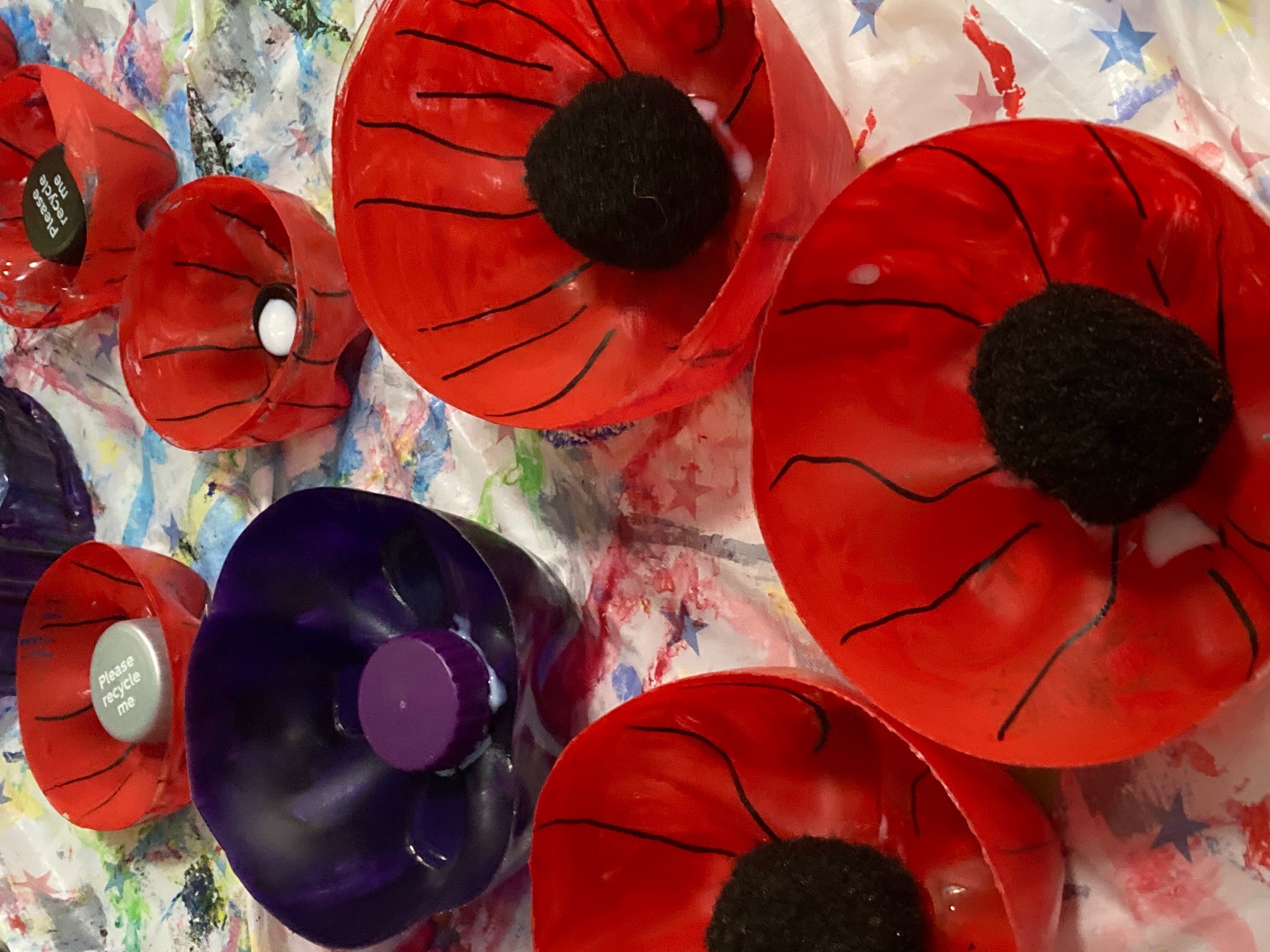 It is lovely to see our teams coming together to produce some amazing work in honour of such a meaningful day. Well done to everyone involved and keep up the great work guys.