We may not be able to see our family, friends and colleagues in our usual setting, but this doesn't mean we can't still have fun and catch up with one another from the comfort of our own home. It is great to see our Zoom activities being such a big hit with the people we support across all our services, and all the new skills and knowledge they are gaining along the way.
Our Voice Our Choice
Our Voice Our Choice advocacy group had a very productive meeting via Zoom last week. The group looked over the new calendar of events for June and all agreed it looks great. Everyone is really excited for some of the new upcoming events such as Sing and Sign and Brothers got Talent! We love to see everyone still having fun and staying in touch during these worrying times.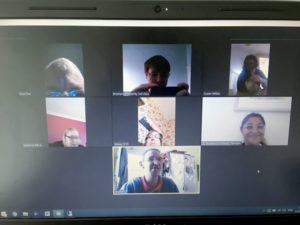 Virtual Disco
Recently, our very talented DJ Steven, from our Merseyside Services, had a brilliant idea to host a virtual disco for the people we support via Zoom. Steven took requests and played everyone's favourite music, as they danced the afternoon away. Well done Steven, the disco was a huge success and we already can't wait for the next one!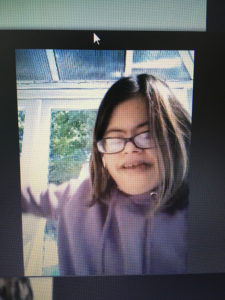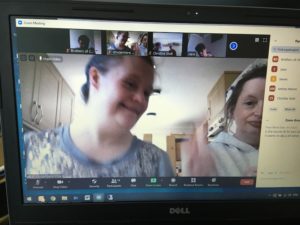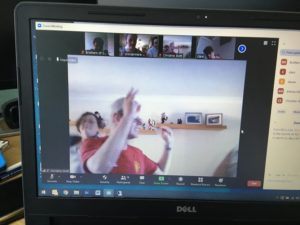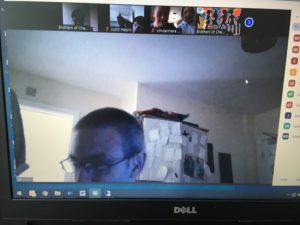 Voice for All Are Joined By People First Merseyside
On their Monday Zoom session, Voice for All and a selection of others from our Merseyside Services, were joined by People First Merseyside who delivered a fantastic interactive Cancer Red Flag workshop! Everyone found the workshop extremely interesting and learnt lots throughout the session.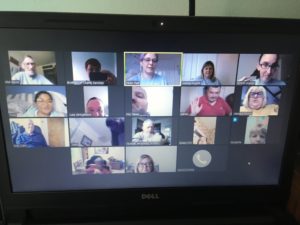 Gardening
After taking part in the Gardening Zoom session and with the seeds provided by our gardening teams, Clare decided to grow some of her own plants at home. Clare really enjoyed the virtual session and says she can't wait to see what they get up to next time!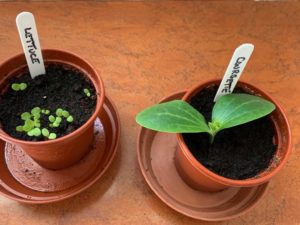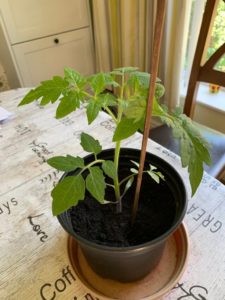 If you are interested in taking part in our virtual Zoom sessions please contact Daniel Hall for more information on 07786315491. Also, make sure to keep an eye out for our social media pages where we posts weekly updates of what activities are taking place throughout the week. You don't want to miss out!