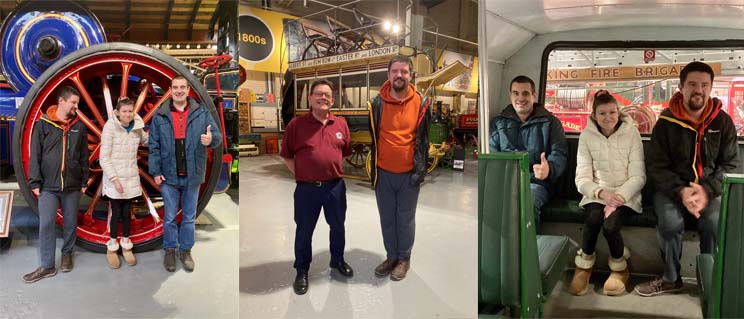 Our fabulous Digital Media team recently took a trip to visit the British Commercial Vehicle Museum and what a fantastic day they had.
The team loved looking around the exhibitions seeing all the different types of vehicles- Stu was particularly a fan of the Ambulance and Fire Engines. Everyone else was fascinated by the size of the wheels, they were bigger than our team!
After a lovely day, our wonderful team member Anthony interviewed Rob from the museum along with some of their friendly volunteers, and what a brilliant job he did. Thank you to Anthony for writing all the amazing questions and leading the interview so perfectly; also a big well done to Ste and Emma for some brilliant work behind the scenes controlling the camera and sound. Great team work guys!