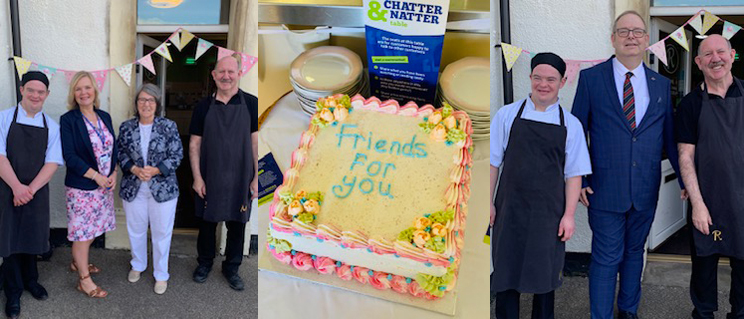 We are very proud to announce that Roccoco has been chosen to be 'The Talking Tables Café' in support of Friends for You- founded by Marjorie Hayward.
'The Talking Tables' is an initiative set up to provide a solution to loneliness and isolation. Marjorie believes so many people have been shielded and are scared of coming out of their own homes as a result of the Coronavirus Pandemic. She says 'The Talking Tables is a specific table in a café where individuals will be able to go and know that customers are happy to chat to each other. I don't want people to wake up and think, 'oh no, not another day on my own'- I want them to be able to deice to go and find a Talking Table'.
Roccoco recently held a coffee morning where the Mayor of South Ribble, Jane Bell, attended the event to help celebrate the official opening of their partnership with Friends for You. It certainly was a great day had by all!
If you are be feeling lonely or isolated, why not come for a chat with others every Monday from 10:30am till 11:30am Roccoco, 41-45 Chapel Brow, Leyland, PR253. Please remember you are not alone, we can get through this together.