With another week of having to stay safe and stay home, it's important to keep busy with lots of different activities.
Fred, Christine and Sue took a trip out to the Albert Dock last week and what a great day they had. They even managed to get themselves a little treat from the takeaway vans. The highlight of the day for Fred was seeing a large naval ship docked. A great day had by all!
The three then enjoyed a day out to Pennington Wharf where they took in the fresh air and felt at one with nature.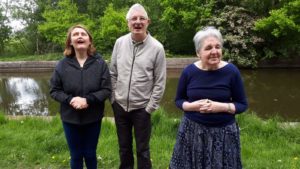 What better way to make the most out of the lovely weather we have had lately than relaxing in the sun with friends. Fred, Sue and Christine have been loving the sunshine and cooling down in Sue's paddling pool.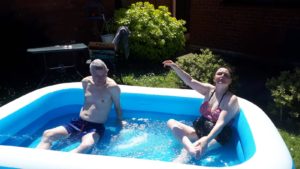 It seems baking has been very popular during lockdown, especially with Fred, Sue and Christine who have become masters. Next stop Great British Bake Off; we are sure Mary Berry would be very proud. Well done guys they look delicious!